For this year 2018, the
Nutrition Month theme
will focus on food production at home through the family's own garden. This is the food planted at home (inside our outside your home), in your little backyard or farm.
Common characteristics of food garden are:
located at home
has different varieties of plants
serves as supplemental rather than a main source of family's food consumption or income
mostly small areas
very easy to start
The
Nutrition Month Theme 2018
aims to improve the healthy food consumption of Filipinos, food security or to be self-sufficient as possible with backyard gardening.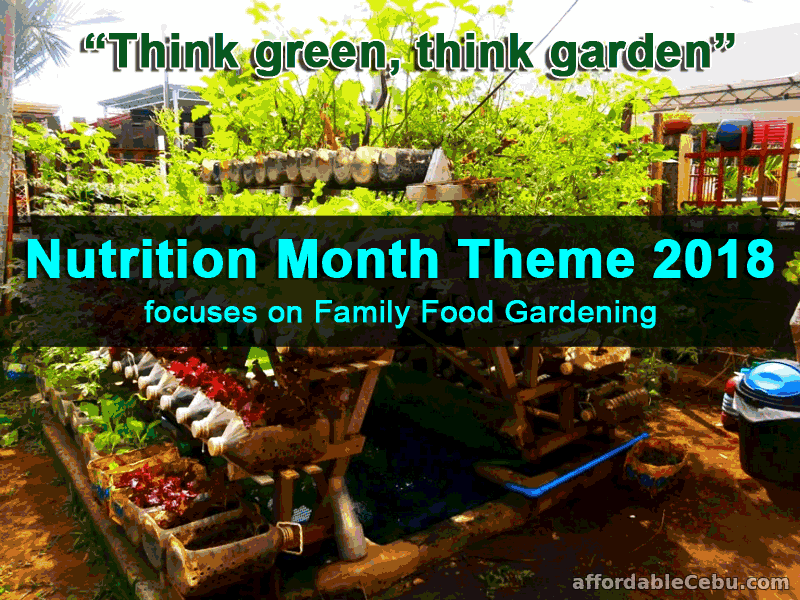 Having food gardens can help improve the family as well as the community's food security. If you have plenty of vegetables or fruit crops, you can even sell some of them to earn additional income for the family.
Remember this year's Nutrition Month central theme surrounds on the idea of
family food gardening.