The Universal Coin Slot for Pisonet (coin-operated internet cafe) is a new version of coin slot that accepts three types of coins: the 1 peso, 5 peso, and the 10 peso.
This what Universal Coins Slot for PISONET looks like: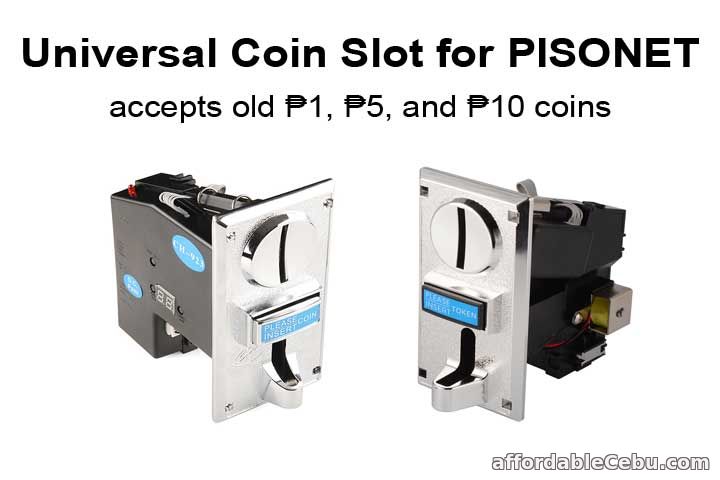 You may think if is it safe or is it ok to use this Universal Coin Slot?
Answer
In my own experience as a PISONET owner, it's safe to use this type of coin slot. And yes, there are pros (advantages) of using this coin slot:
Can save you from cellphone ringing trick that can run (increase) the time or timer.
Can accept more types of coins (1 peso, 5 peso, and 10 peso)
Can eject fake, invalid, bent, or dented coins (mga peke at yuping coins kusang ilalabas niya sa ejector
But you should also consider the cons (disadvantages) of using the Universal Coin Slot:
It's expensive (worth around 400 to 500 pesos).
A bit technical to program the selection and timing of coins
Can eject some acceptable coins with minor dents
In general, Universal Coins Slot is safe to use but can annoy some users because it can reject or eject those acceptable coins having only minor dents.