---
Scrap Metal Buyer in Cebu
Ad Type: Offer | Location: Cebu City | Views: | Ad ID: 4864 | 09-March-2016
Cleoni's Junkshop and General Merchandise

We buy small or large volume of scrap metals in Cebu with the highest price offer.

We also buy other scrap/materials such as:

* Scrap Iron (Metal)
* Galvanized (G.I.) Sheets
* Copper
* Brass
* Tin Cans
* Aluminum
* Zinc
* Lead
* Plastics
* Batteries
* Barb wires
* Junk Appliances
* Computers
* Papers
* Office equipments
* Cartons
* Etc.

We offer the highest rate/prices in Cebu City.

We can pick-up your scrap metals or other junk items (through truck; multicab or elf) or you can deliver them to us at our store.

CLEONI'S JUNKSHOP AND GENERAL MERCHANDISE

Store/Office Address:
C. Padilla St. (in front of Philwood), Duljo, Fatima, Cebu City, Philippines, 6000

Cloeh S. Cardenas
Proprietress

Contact/Telephone Number:
(032) 422-4346, (032) 584-0031

Cellphone Number:
09155007255, 09424655034, 09233318225

To get the maximum price offering, please mention www.affordablecebu.com upon calling/inquiry or texting.

keywords: Best Scrap Metal Buyer in Cebu, scrap metal buying in Cebu.
Pictures
---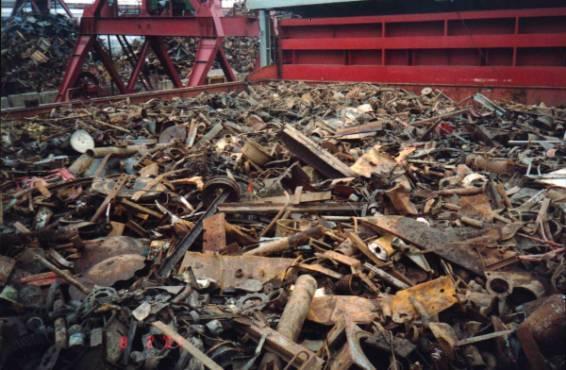 Views:
4431
|

| Comments:

9
Total comments: 9

9 Jeric

(17-March-2016 2:57 AM)

Hi Po, my Dell computers kami na for sale 50-60 pcs, please contact me 09424661540, you can consider the computers as scrap, but still working, thanks...

8 king nico

(19-June-2015 3:06 PM)

we are selling foam scrap (cross-linked polyethylene foam) we want some one who is accredited by DENR. for interested call or text me 09238488770 we are located at dasmariñas cavite.

7 Caramela Lopez Chui

(30-January-2015 4:24 PM)

5 cornelio s. liston, jr.

(13-April-2014 3:26 PM)

Good Day! My name is Cornelio S. Liston, Jr. I would like to share it with you that we are

selling scrap metal from old ship which is currently at anchor at palawan, philippines, P10 -12 peso / kilo only

pls. contact my no. globe 09166210409 / sun 09236828511

4 Junjun183

(29-November-2013 10:31 AM)

hi po..please contact my number if u want to sell it.

heres my number. 09163275090/09351149218

im going to help you with that.

3 ronald alviola

(15-August-2013 4:37 PM)

good after noon po

i wanna ask po mag kano per kilo sa reg. and solid metal po at sa bronze we have junk shop at dumaguete

23tons. reg. and solid

about 60 kilo bronze

2 GILDA LERIO

(21-May-2013 5:46 PM)

Good Afternoon, I just wanna ask if how much per kilo does scrap bronze in yours? I have 2 sacks of scrap bronze, I want to sell it. please advise.

1 neria dalagan

(04-October-2012 8:04 AM)

Helo pwd mag ask price kay aduna kame junkshop bato leyte.