This is question from Isoy. He asked,
"Hi guys. I'd like to know how to opt to have Mastercard or Visa as the BDO debit card carrier? Are there any additional requirements that i need to know?"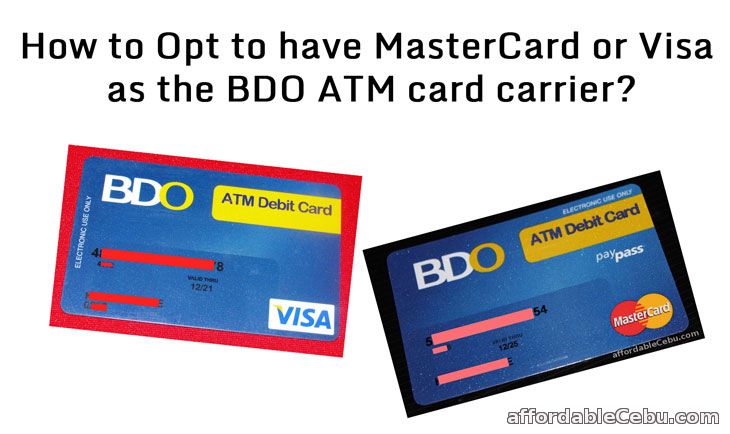 Answer
As general information, if you already have an account with BDO and you wanted to apply for an
ATM Debit card
with MasterCard or VISA logo, kindly coordinate directly with your Branch of Account (BOA) as they would be in better position to assist regarding your concern.
Moreover, please bring the following at your BOA:
1 government-issued ID
ATM debit card at hand
passbook (if applicable).
You will be asked to accomplish Account Customer Data Maintenance Form and BDO ATM Debit Card Application. Moreover, the is a fee of Php 120.00.
Also, you may opt to choose between the following:
Generic card (no name): same day or as advised by BOA
Personalized (with your embossed name): 5 - 7 banking days (both Metro Manila and Provincial Branches).
Should you have further queries, please don't hesitate to post in the comment below. We will be happy to assist you.