---
How to Type Letter Enye - ñ in Android Tablets and Android Phones
Are you wondering on how to type letter enye (ñ) on your android tablet or android phone? Even if you don't see it (the letter ñ) right away on your touch keyboard of your Android phone/tablet, it's very easy to create it by just following this very simple method.

On your touch keyboard, just long press the letter n or N and variations of that letter will pop-up which includes letter ñ. See how it works on the photo below: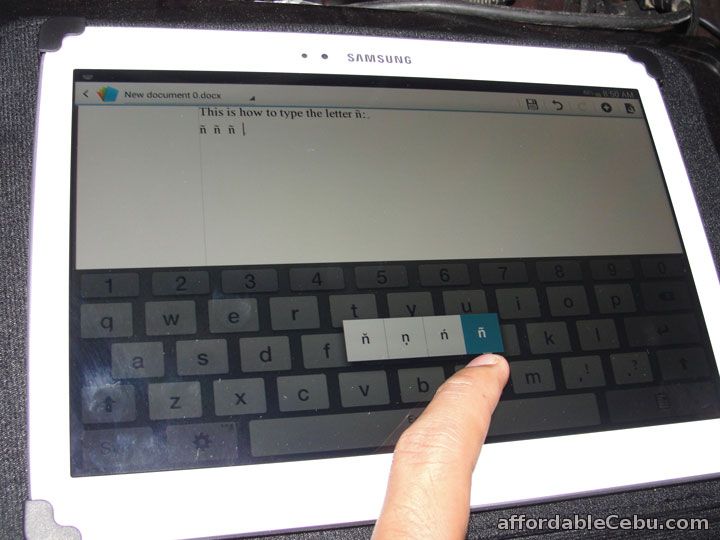 In the photo above, I'm using a Samsung Galaxy Tab. Just long-press the letter n and that cute small letter enye (ñ) will appear.
How to create big capital letter enye (Ñ)?
The procedure is the same. Shift the alphabet into capital letters. Then, hold the big or capital letter N and that awesome capital letter enye (Ñ) will pop-up.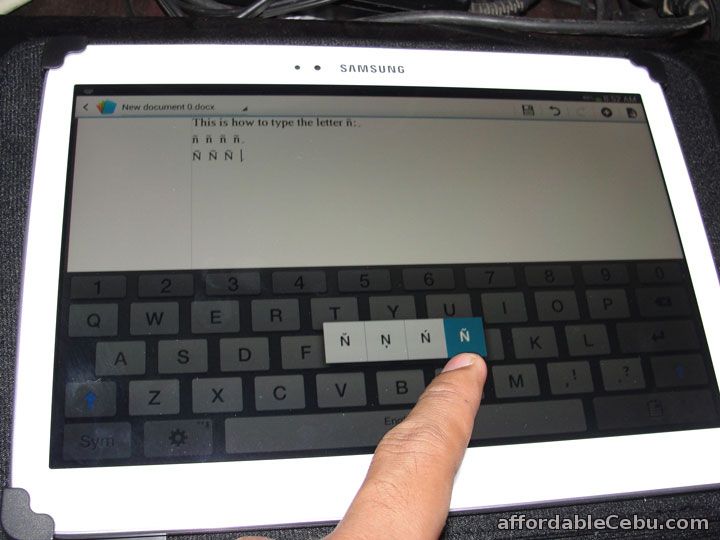 Did you get it? You don't need to memorize the procedure. Just hold or long-press the letter n.
Likewise, you can also get variations of other letters by long-pressing the letter. This can work on any tablets or phones running on android system.
Warning! When posting comments, strictly observe correct spelling. Avoid incomplete words such as TY (as Thank You), Pls as Please, gud as good, dpt as dapat, etc. You can comment in English or Tagalog. If you will not follow this simple instruction, your comment(s) will not be accepted or published.