The Bangko Sentral ng Pilipinas (BSP) announced to the public that the old Philippine paper bills released in 1985 can still be used for daily financial transactions up to December 31, 2015.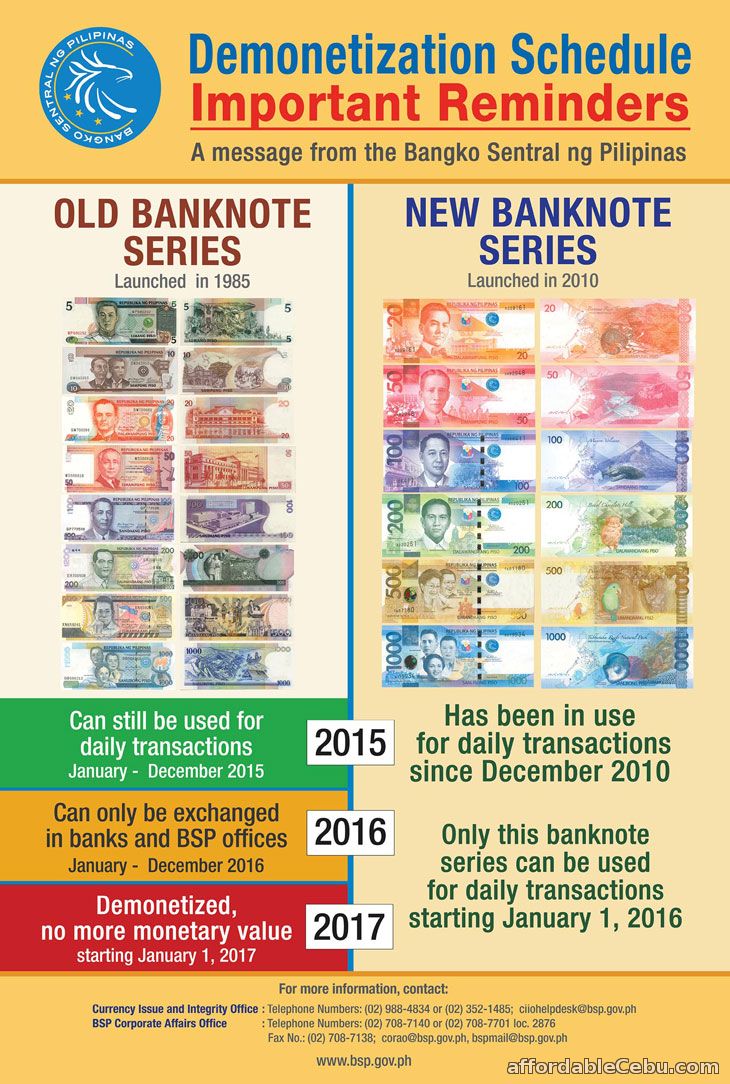 You can only use the New Philippine Paper Bills which was introduced in December 2010 for daily transactions starting January 1, 2016. These enhanced new paper bills has improved security features to protect you against counterfeiters.
You can continue to use the old paper bills up to December 31, 2015 only. After that, they will not be accepted anymore for paying and buying of goods and services or other financial transactions.
What to do if you have old paper bills after December 31, 2015?
You can exchange those old paper bills to the banks without charge. You can also exchange them to any BSP offices (regional offices/branches).
Starting the first day of January 2017, old paper bills will no longer have any monetary value. If you keep some of those old bills, you may treat them as collectibles, souvenirs or memorabilias.
Do you like to keep old Philippine paper bills?