Sometimes your Sky Cable bill might not arrived to your home. This is also a problem with other utility bills (internet or phone bills). With your busy life, you might forget that your payment due date have passed. To avoid any charges and keep updated with your payment, you should inquire your Sky Cable bill with the help of a Sky Cable customer service (phone number). Just prepare your Sky Cable account number and account name.










Sky Cable Customer Service For Bill Inquiry
(02) 381-0000
(02) 636-9292 (main office)
(032) 344-1998 (Cebu area)
(032) 345-2278 local 1 (Cebu area)
Email address
You can also contact them through their mobile phone number:
0917-631-0000 (Globe)
0918-863-1000 (Smart)
Sample of Sky Cable Bill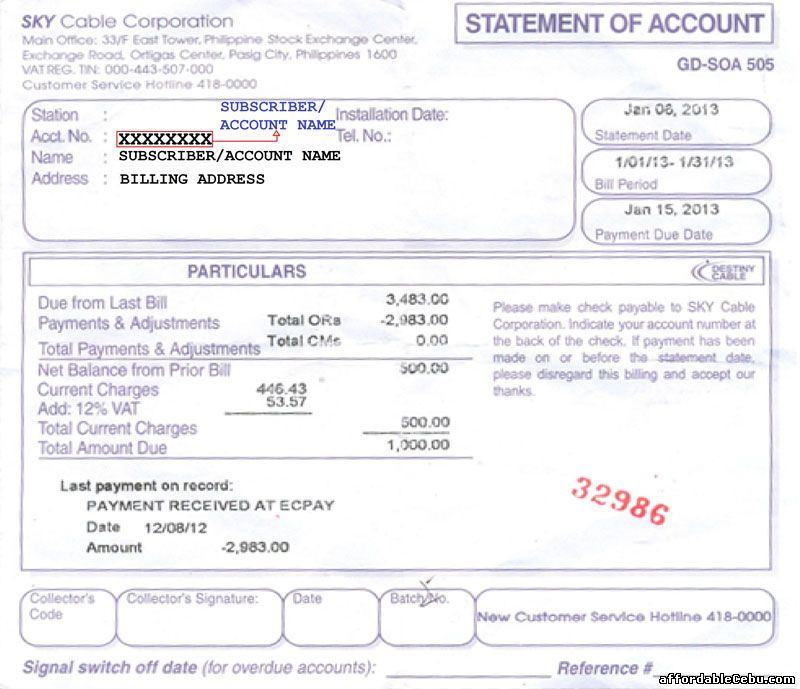 Are you having any problems with your Sky Cable bill?