---
1 SIM ALL NETWORK E-LOADING BUSINESS
Ad Type: Offer | Location: Cebu City
| Views: | Comments: | 28 September 2017
*Free sim activation of any network
*Lifetime membership
*Just one sim and you can load 500+ prepaid products
*You will get a very user-friendly web tool/app for your transactions

Start your own business. Be your own boss.
Not networking. No binary system whatsoever
Definitely not a scam! Just pure business.
Interested? Please fill out the form below and send it on my Fb page or email
Registration (with asterisk are required)
*Last Name :
*First Name :
*Middle Initial :
Age :
- Account Contact Information -
*Address :
*City :
*Province :
Business Name :
Business Address :
Business Phone Number :
Mobile Phone Number :(active sim to be activated)
*Email Address :
*ID number:(ex: school, company, TIN, SSS, etc… )

Fb page: https://www.facebook.com/Load-Central-PH-by-DStoreAge-1651583558199181/
Mobile #: 09296742669/09173386622
Email: dstoreage@gmail.com
Pictures
---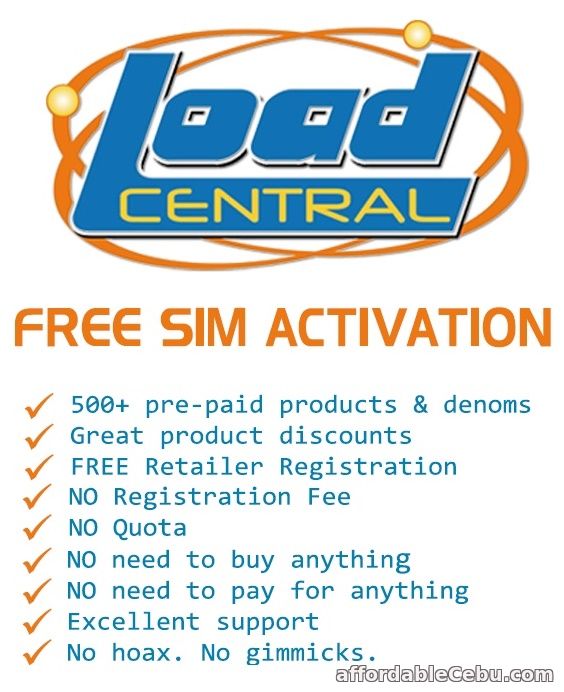 Share this Ad