---
Oceanville Subdivision(LOT ONLY)San Isidro, San Fernando, Cebu, Philipines
Ad Type: For Sale | Location: Carcar City
Views: | Comments: | 06 May 2020
Oceanville Subdivision(LOT ONLY)

Address
San Isidro, San Fernando, Cebu, Philipines
Description
DESIGN YOUR OWN DREAM HOUSE!!!
Lot for SALE
San Isidro, San Fernando, Cebu
As low as 4,444/month(AMORTIZATION)
LOT DETAILS
Price
Regular Lot : 6,500/sq.m
Commercial Lot : 8,500/sq.m(Sold)
Lot Area : 50 sq.m
Terrain : Flat/Elevated
PAYMENT TERMS
NO DOWN PAYMENT NO INTEREST
Selling Price: 6,000/sq.m(Residential Lot)
Total Selling Price: php325,000.00
Reservation fee: 5,000 pesos
Payable up to 6-Years @ ZERO INTEREST
As low as 4,444/month(50 sq.m)
NOTE: Reservation fee is deductible to his/her Down payment.
5,000 Reservation fee for every lot area of 98 and below sqm
10,000 Reservation fee for every lot area of 100 sqm and above
NOTE: TRANSFER FEE OF TITLE AFTER FULL PAYMENT WILL BE FROM 15 Thousand
AVAILABLE CUTTING : 50 sq.m & 75 sq.m
OCEANVILLE SUBDIVISION
Location: San Isidro, San Fernando City, Cebu
Status: On-going Development
Type: Residential
Model: Lot ONLY
Terrain: ELEVATED
AMENITIES
Elegant Entrance with guardhouse
Parks and playground
Basketball court
Perimeter Fence entire 2.8 hectares
Clubhouse
Free light and water lines
Concrete road
Cemented curbs and gutters
Underground drainage
Minimum cut 50 sq.m
ACCESSIBILITY
5-minutes drive to Public Market
10-minutes drive to Gaisano Mall Carcar
40-minutes drive to Cebu City Proper
500meters/2mins away from the National High-way
10-15 mins to nearby resorts ex. Pulchra, guazon beach resort, etc.
15 mins to South Gen Hospital
10 mins to Naga City
5 mins to Poblacion San Fernando
5 mins to both public and private schools in poblacion
5 mins to Pitalo Church
Overlooking Sea View
Along Concrete Mun.road
A 2.8 hectare low cost subdivision situated in San Isidro, San Fernando, Cebu. A wondrous place to live with an astonishing view and fresh ocean breeze.


NOTE: Prices are subject to change without prior notice...

PLEASE CALL OR TEXT FOR COMPLETE DETAILS AND VIEWING

ARACELI S. DANIOT
( SUN) +639323749133
(SMART)+639093086678
HLURB License #: CVRFO-B-12/18—2416
Under PRC REG. License #: 0025074
M2M Realty & Brokerage
email:daniot.araceli@yahoo.com

I OFFER ALL PROPERTIES HERE IN CEBU ( Just feel free to ask me if you want some properties (Condos , Houses & Lots)
***BROWSE FOR MORE PROPERTIES BELOW***
PHOTOS
(CEBU MORE PROPERTIES CONDOMINIUM HOUSE AND LOT)
https://www.facebook.com/pg/CebuMoreProperties/photos/?tab=albums&ref=page_internal

(MESSAGE YOUR INQUIRIES HERE)
https://www.messenger.com/t/daniot.araceli

Pictures
---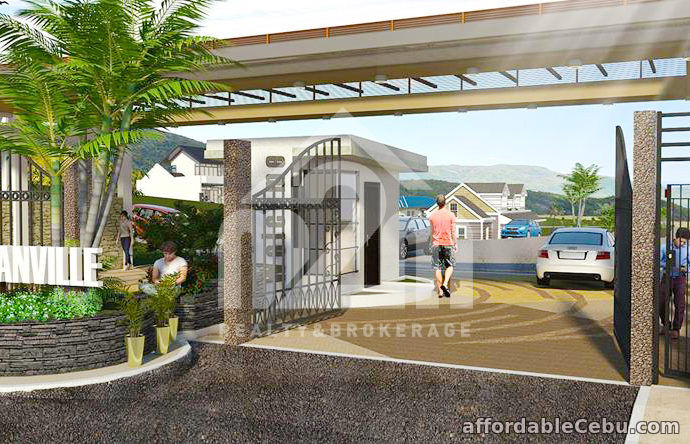 Share this Ad