---
Cebu Call Center Seat Lease for 130 dollars per month
Ad Type: For Rent | Location: Cebu City
Views: | Comments: | 27 September 2018
license info: PEZA Accredited
BPOSeats.com is offering the best SEAT LEASING and BPO services for any size BPO or call center in Cebu for only $130/seat per month.

What's included?
- Brand New Facilities and Computers
- Office Chairs
- Cubicle Setup with Sound Control
- Aircon
- 24/7 Security
- 24/7 Internet Connection
- Free Water, Electricity
- Backup Generator
- Best internet in the Philippines (Dual 100 Mbps line)

Locations:
- Gagfa Tower
- Ayala ACC Tower
- JDN IT Square Center
- i1 Building IT Park Lahug

For more information, please feel free to contact us.
Just look for Theresa 09219220775

Thank you!
Pictures
---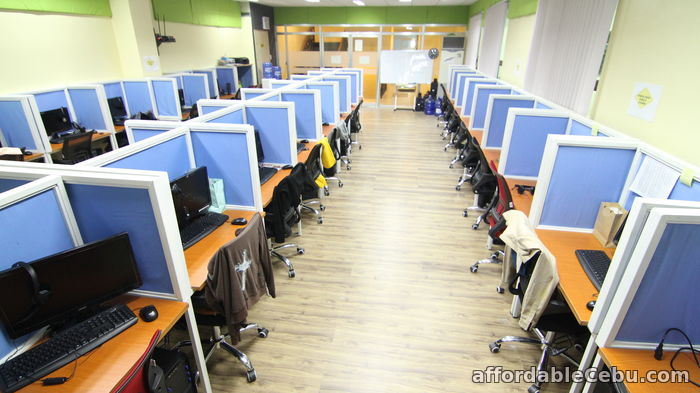 Share this Ad