---
Scrap Plastic Buyer in Cebu
Ad Type: Wanted to Buy | Location: Cebu City
| Views: | Comments: | 19 November 2018
Scrap Plastic Buyer in Cebu
We buy scrap plastic in Cebu, Philippines. We buy in bulk or a small volume of plastics. Do not let your scrap plastic left in your stock/garage room for many years. They will get brittle and will crack easily. Turn those plastics into cash as early as you can.
Earn money from them by selling them to us. We can pick it up wherever you are in Cebu. We employ people to do the job.
What are you waiting for? Contact us:
CEBU JUNKSHOP AND GENERAL MERCHANDISE

Main Shop Address:
C. Padilla St. (in front of Philwood), Duljo, Fatima, Cebu City, Philippines, 6000

Proprietress
Joy

Contact/Telephone Number
Shop:

Mobile Phone Number


To get the maximum price offering, please mention www.affordablecebu.com upon calling/inquiry or texting. We'd love to hear from you, please call us now!
Cleoni's Junkshop and General Merchandise offers you the highest prices of scrap plastic items in a convenient way you can imagine. We pick-up scrap materials of some major universities/schools in Cebu, department stores, manufacturing business organizations, hotels, internet cafes, and other business establishments in Cebu and in other parts of the Philippines.
We also buy other scrap/materials such as:
Scrap Iron (Metal)
Galvanized (G.I.) Sheets
Copper
Brass
Aluminum
Lead
Zinc
Barbwires
Batteries
Tin Cans
Plastics
Junk Appliances
Computers
Papers
Cartons
Office equipment
Scrap machines
Heavy machines
Etc.
If you have good items or items that can be re-used, we can buy them at higher prices than regular junk items of the same kind.
Pictures
---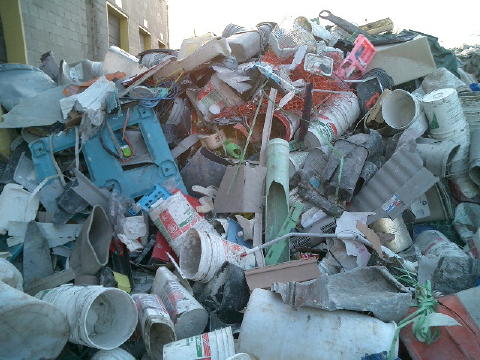 Share this Ad