---
HOT Sale: Miracle White (Made in Switzerland)
Ad Type: For Sale | Location: Cebu City
| Views: | Comments: | 09 December 2018
Best seller: Miracle White
HASSLE FREE - FREE SHIPPING NATIONWIDE
Also available Cash on Pick-up/Delivery via LBC Express
Guaranteed you will receive your product in just 1-2days!

For orders and inquiry please contact us at:
0917-1506-142 (Globe/Viber)
FB: https://www.facebook.com/GlutaOPS/
Good for 6 sessions
Packaging and content:
6 Ampules
-Cyanocobalamin 50mg
6 Ampules
-Thioctic Acid 100mg
6 Ampules
-Kojic Acid 750mg
-Ascorbic Acid 1000mg
-Epidermal Growth Factor 500mg
6 Vials
- Nano Concentrated Glutathione 5000mg
6 Ampules
-Multivitamin 150mg
BENEFITS:
Illuminates the entire face and body
Anti-aging
Lightens blemishes, pigmentation, and acne scars
Provides energy for the body
Shrinks the pores
Reduces wrinkles
Hydrates the skin
Stop and reduce the formation of acne
Firmed skin
Treats allergic problem
Stimulates collagen formation
RECOMMENDED DOSAGE:
1-2 times a week
Method:
This product is administered by intravenously (IV) Drip / Push ONLY
STORAGE:
Do not expose to sunlight or heat. Keep out of reach children. Keep in a cool dry place.
MADE IN SWITZERLAND
✈️WE SHIP NATIONWIDE for FREE thru LBC/ JRS
Pictures
---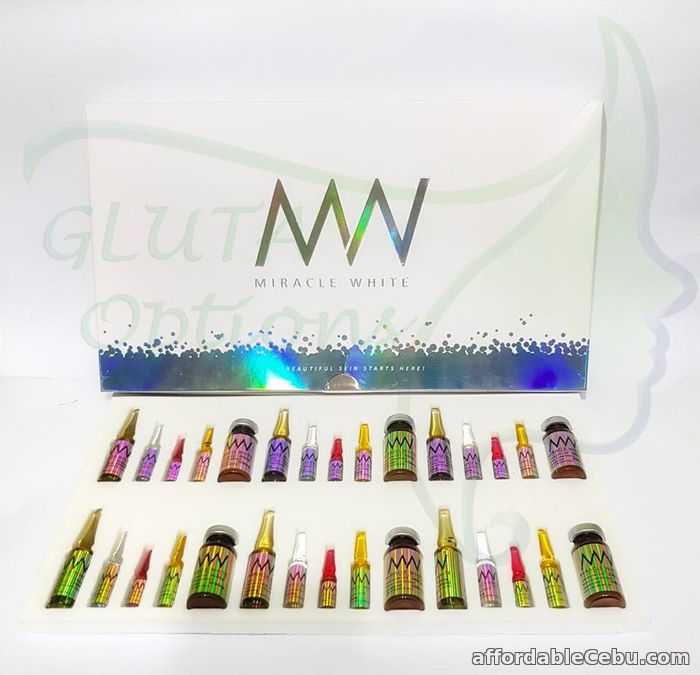 Share this Ad
Total comments: 2

Trisha  

(10 December 2018 2:03 AM)

[Entry]