---
Landscaping Services, Architectural Design, Construction
Ad Type: Offer | Location: Cebu City
Views: | Comments: | 25 April 2013
Our company JOYAGARDEN CORP. caters Architecture, Interiors, and Landscape + Liquid design services. We are contemporist. Our design seeks inspiration from nature. We are interested on creating new beauty by deriving aesthetics out of what others perceive chaotic and ugly.

Our lines + form skewed. Volumes sometimes fragments, the spaces juxtaposes resulting to a more poetic interaction of indoors with the exterior highlighting the dramatic and sensual architectural experience.

We also caters, sustainable furniture's. A beautiful collection of boutique allure of high-style sustainable furniture. Hand-crafted from demolition endemic hardwoods such as salvaged wood from 50-100 year old houses. Our beautiful work of art combines contemporary design with old reclaimed materials to make a unique, eco-friendly statement. Solid hard wood traditional mortise and tenon construction. Variation in the wood is to be expected and celebrated. Each of our furniture is unique; expect no two are exactly alike. We used Balayong, Yakal, Narra, Ipil and Malabayabas.

We also have a unique collection of high style stone carvings. Hand-carved from solid adobe stones with meticulous care to create a unique piece that will surely highlight neither your indoor nor outdoor living space. Surely our handsome work of art will be a conversation piece.

We are looking forward to do business with you.
Pictures
---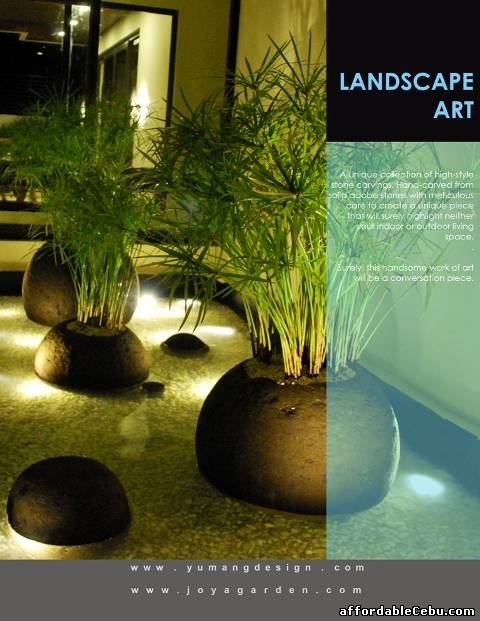 Share this Ad