How wonderful for parents to have the smartest kids in town!
Smart kids who can make their parents and family proud.
According to the Department of Education (DepEd), Philippines has 1.27 million "gifted children".
What I mean gifted here are kids who have an average IQ of over 140 - the
geniuses
-
the smartest.
Out of the 1.27 million gifted children in the Philippines, here are some of them that may interest you.
Do you know what their common traits are? Find out below. Your child might be exhibiting those traits.
Who knows he/she might be one of the "
gifted children
" or the
smartest kids
in the Philippines.
1. Robert Samuel Pelingon
Born in August 29, 2008. He's the child of Joel Pelingon, a businessman, and Maryleth Musngi, a CPA.
At  age 2
:
he seems to have a photographic memory of identifying objects
he already recognized shapes and colors.
he could even correctly assemble toys such as fifty train sets of "Thomas the Tank Engine" and he knows the names, colors, and the number of each train set.
he finds it easy to solve jigsaw puzzles
He loves to read Almanac and Atlas. He knows the flags of 200 countries, including the names of the people, its currency, language, and the continent to which they belong.
Science and Math are his favorite subjects. He earned several awards for outstanding performance in the school.
At age 4
, he moved up to Grade 2 - the youngest in class!
2. Rain Haase
Rain is the child of an American Alan Haase and a Filipino Madelyn Hipolito.
When Rain wakes up in the morning, he would ask about numbers, letters, and colors. At a very young age, he always stared at the magnetic letter posted in the refrigerators for hours on end.
At 8 months old
, Rain already knows the sound of the letters and he read his first word "cat".
At age 1
, he was already reading words and was obsessed with the letter "W".
At age 2
, he could read and write words. He was learning chemistry.  Rain was able to learn to count up to ten in 12 languages. While he can't read sheet music yet, he taught himself to play the piano by ear.
When tested for his intelligence, he had an IQ of 130 which belongs to the gifted children.
3. Lenard Roi "Leroi" Alba
Leroi is from Batangas
At age 1
, he could type all the letters of the English alphabet (in uppercase).
At age 2
:
he could write his full name
he could name all the past presidents of the Philippines
he demonstrated skills in Math
he could identify over 180 countries based on their flags
he knew the Periodic Table of Elements and the Heroes of the Philippines
interestingly, he could make powerpoint presentations in a computer
He has an IQ of 132. 
4. Mikaela Irene Fudolig
Another child prodigy, born in 1991. Mikaela Irene Fudolig was the child of an Industrial Engineering Graduate Tony Fudolig and a UP Biology Teacher Lyn Dimaano.
At age 3
, she could read and write English and Filipino and had a great interest in science.
She entered college at age 11.
She graduated Summa Cum Laude in BS Physics at age 16 at the University of the Philippines-Diliman. She finished her masters and Ph.D. just a few years after.
5. Miguel "Miko" Secillano


At age 2
, he could count from 1 to 100. At the same age, he learned to read by himself.
At age 3
, he could memorize the continents, countries, and cities.
At age 4
, Miko could already calculate square roots and memorized all the atomic numbers and symbols of the 118 Elements of the Periodic Table.
At age 5
, he knew the following:
Algebra (Polynomials)
Arithmetics
Geometry (Solving Volumes)
Electricity formulas (e.g. finding the resistance and current)
Recite poems from well-known authors
He was considered a "gifted child" when he passed the intelligence test.
When asked what he wanted to be when he grows up, Miko answered, "A pilot!".
6. Alrescha Mikaela Gabriana
She's the child of MENSA members Bamm Gabriana and Rochelle Derilo. Both of her parents have IQs above 135, way above the average of 100. Studied Grade 1 at a school for gifted children.
She passed the Wechsler Preschool and Primary Scale of Intelligence (WPPSI) test with a Mensa-level IQ score. She's considered "genius" with an IQ of 143.
At age 1
, she learned to talk and memorized all the planets in the solar system.
At age 6
, she knew Algebra and went up to Grade 3.
7. Rejuveen Drei Ticse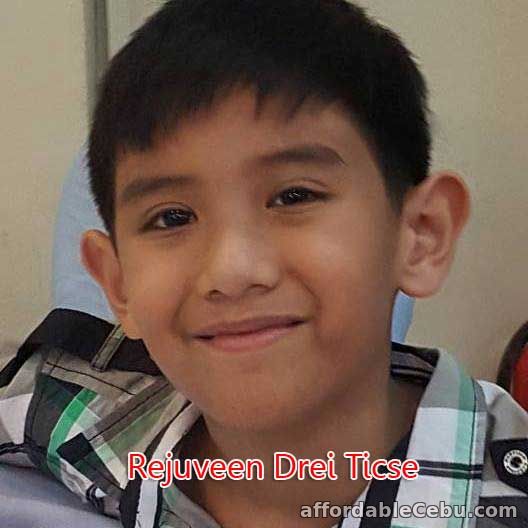 At age 2
, he could already write, can spell more than 150 words and can form a word from the jumbled letters.
At age 3
, he already showed great spelling skills. He could also recite the alphabet backwards.
He also memorized all the letters in the computer keyboard.
8. Shaira Luna
Born in September 20, 1986 in Malate, Manila. She's a gifted child of businessman Bong Luna and Centro Escolar University dentistry graduate Jenny Luna.
As early as six months
, she began speaking fluently.
At age 1
, she could read and write the alphabet.
At age 2
, she became knowledgeable about science and played musical instruments such as piano and violin. She also began to have interests in learning French and Spanish languages while she also spoke English fluently. At this age, she was discovered to have a sixth grade IQ.
She was featured in a TV Commercial of Promil talking about the human anatomy.
She entered college at age 13.
9. Kiko Galura
Like Shaira Luna, Kiko Galura is also a gifted child. At a young age, he fluently recited a Tagalog poem in the TV commercial of Promil.
10. James Flores
Also, a gifted child who spoke about the solar system in the same TV commercial of Promil.
If you know other smart kids or gifted child, please tell us in the comment below. We'll be happy to add them to this list.