For those who didn't know yet,
dial tone
is the humming sound you can hear in the handset of your telephone.
If you can't hear anything in the handset, it means your telephone is dead. Your telephone line has been cut (disconnected).
Let's say you pay your telephone bills on time and you got no dial tone in your PLDT telephone.
What would you do? How to fix a PLDT telephone with no dial tone? Here are the steps you should do: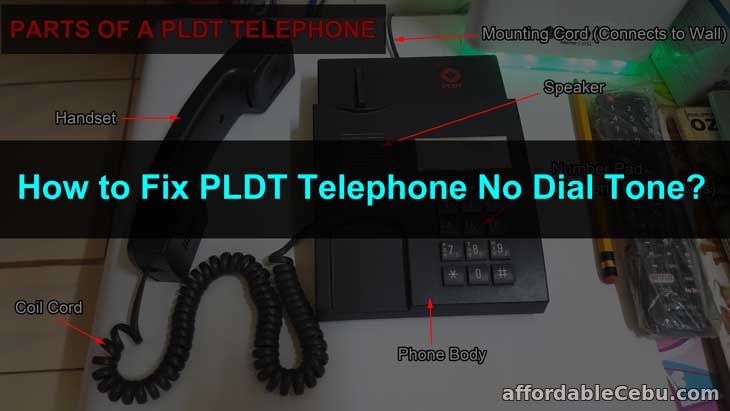 Step 1
Check the cable (coil cord) that connects the handset and the telephone. Check also the mounting cord (the cable that connects the telephone to the wall). Maybe they're not properly connected or attached. And see if there's damage in the wires due to rat bites. To identify the parts of the PLDT Telephone, see the photo below: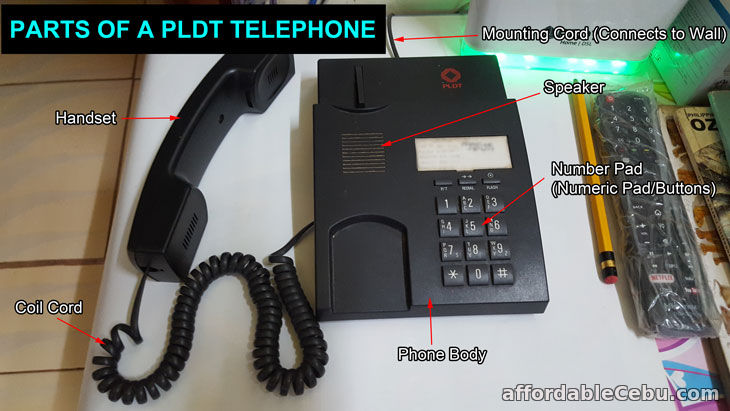 Parts of a PLDT Telephone photo
If the cords or cable wires are severely damaged, you should contact
PLDT Customer Service
to have your telephone replaced with a new one.
Step 2
If you can, check the PLDT cable line (the cable that connects from your house going to the Electric Utility Poles o Poste ng Kuryente). Sometimes, the PLDT cable line could be cut or damaged due to huge vehicles passing through that line.
If you find out that your PLDT cable line has been cut or damaged, contact
PLDT Customer Service
to fix it.
Fixing those damage cable wires by yourself could be technical and sometimes dangerous. So, leave the repair work to the PLDT technicians.
FINISH
!
Tips
You can use your mobile phone to contact PLDT Customer Service.
You can go to a PLDT office or satellite office to report your issue.
Try to use or borrow a PLDT landline of your neighbor and contact PLDT Customer Service.
Do you have any other concern or problem with your PLDT telephone? Tell us in the comment below.