Didn't you know that you can
link your Paypal Account to your BDO Account?
(BDO stands for Banco de Oro - one of the Philippines' largest banks).
Yes, you can link them for the purpose of
transferring or withdrawing money from Paypal Account to your BDO Account
.
You cannot link them for the purpose of transferring money from BDO Account to Paypal Account. Which means you cannot purchase products/services online using BDO Account that is linked to your Paypal Account.
Here's the procedure on how to link Paypal Account to your BDO Account:
Step 1
Login to Paypal and go to
Wallet
. Under the Bank accounts, click the
Link a bank account
link: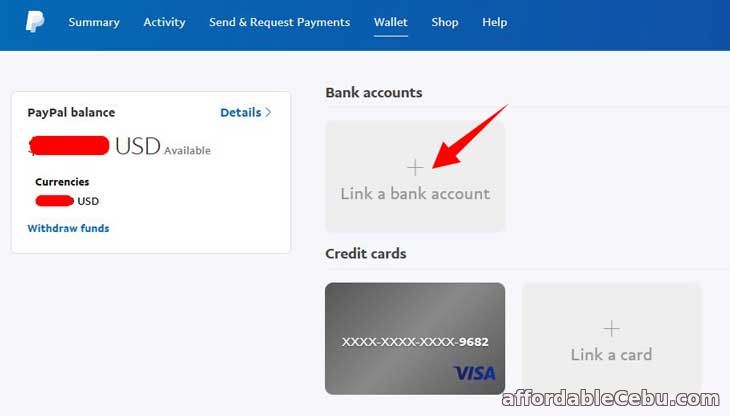 Step 2
Enter your Bank account details: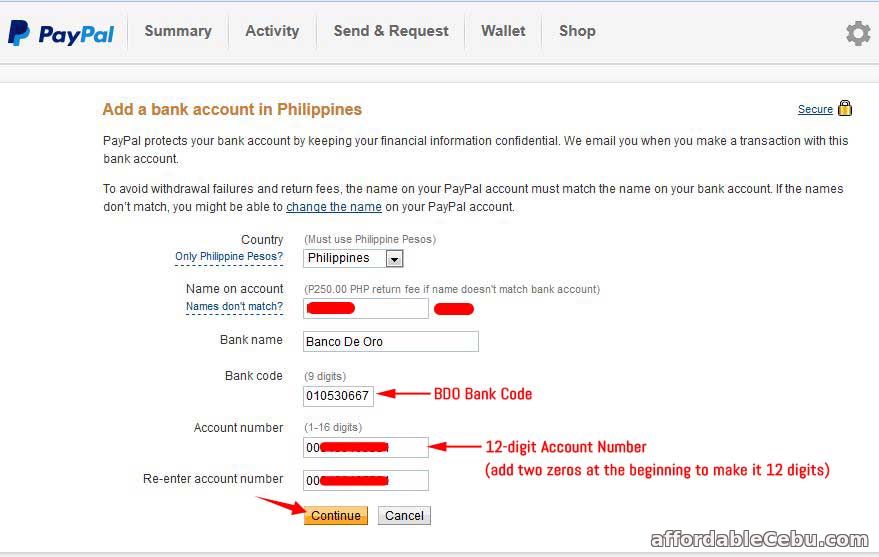 Country: choose Philippines

Name on account: enter your first name

Bank code: enter 010530667 (BDO's bank code)

Account number: enter 12-digit BDO account number. If your account number has 10 digits, add two zeros (00) at the beginning to make it 12 digits).
Step 3
Review your bank account information. You can edit the bank account details if you entered wrong info. If all info are correct, click Save.


Adding or linking your BDO bank account (or any bank account) to your Paypal account is FREE OR CHARGE.

After clicking the Save button, you will be redirected to a page that confirms the linking or adding of your bank account to your Paypal account.

You will also receive a message to your email which confirms the adding of your bank account to Paypal.

Take note, this adding or linking procedure will only allow you to transfer or withdraw money from Paypal to BDO. You cannot transfer from BDO to Paypal. If you're an online worker, online freelancer, online marketer or entrepreneur, you can withdraw your money from Paypal account to your BDO account with this procedure.

If you have any questions or problems, don't hesitate to ask in the comment below.