Some Metrobank accountholders particularly those who have Metrobank Paycard might ask if they can enroll or activate their Paycard to Metrobank online banking facility (
MetrobankDirect
). Metrobank Paycard is one of Metrobank's debit cards in which users can enjoy exclusive privileges such as withdrawal at the following ATMs (machines) in the Philippines:
Metrobank
Megalink
Expressnet
BancNet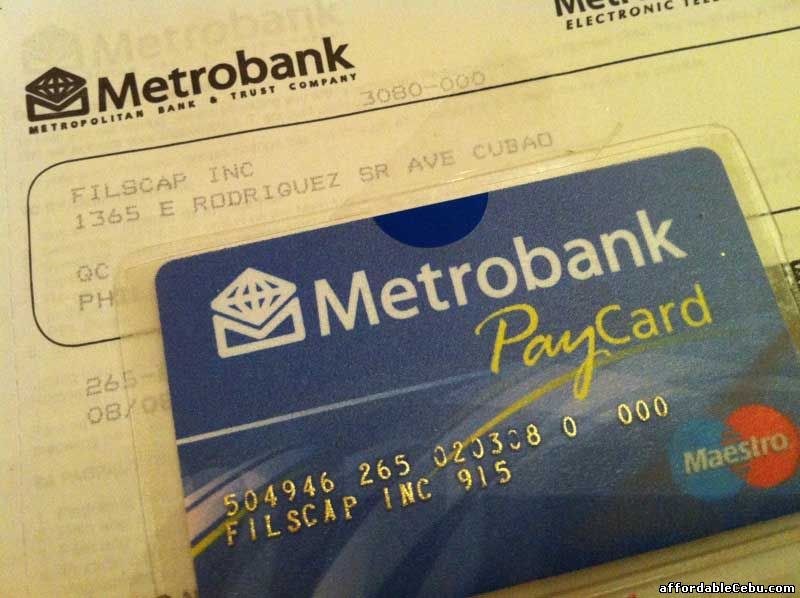 credit: imaginenationphoto.com
Usually, companies issue Metrobank Paycard for their employees' salary.
Paycard users also enjoy BancNet POS for cashless shopping and international ATM usage through Maestro-Cirrus ATMs worldwide.
But with the hope of enrolling Paycard to Metrobank online banking, Paycard users can truly enjoy the many benefits of online banking.
But can Paycard be enrolled in Metrobank online banking service? The answer is NO.
If would be nice if Metrobank allows the Paycard to be enrolled in their online banking facility. If they allow it in the future, let's just wait when.
Do you want Metrobank to allow Paycard to be enrolled in its online banking service?