Sometimes, you might enter a wrong password (in three tries) of your Metrobank online banking account (MetrobankDirect). Maximum password entry attempt is three.
So, after three failed password attempts, your Metrobank online banking account is now
LOCKED
. You're now worried thinking how can you access your Metrobank online account and thinking that somebody might have access to your account.
Please stop worrying. Metrobank limits the number of password entry attempts for security reason.
How can you unlock your locked Metrobank online banking account?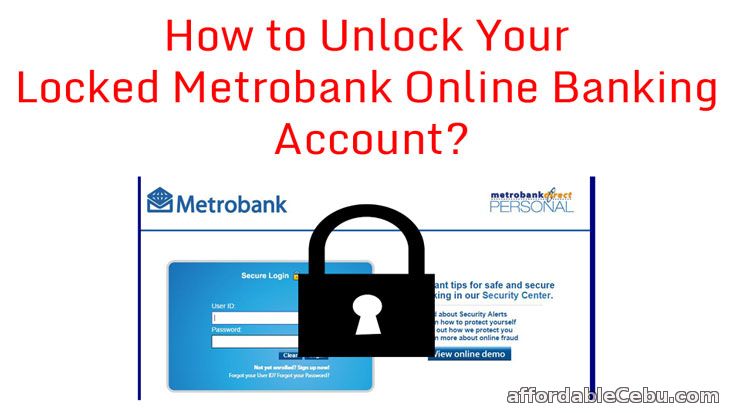 Your Metrobank online banking account will remain
LOCKED
 unless you
call Metrobank Customer Service to request for unlocking your account
.
Here are Metrobank's Customer Service Hotline Numbers you can call:
24x7 Customer Hotline: (02) 870-0700
24x7 Domestic Toll-free No.: 1-800-1888-5775
Email Address: customercare@metrobank.com.ph
Telephone Number: (02) 898-8701; (02) 898-8702
After identity verification, the Customer Service Representative will now UNLOCK (UNBLOCK) your account. You can now open your account. Don't stop or cancel the call. Make sure you try to open your account while having a conversation with the Customer Service Rep. If you don't know or if you forget the password, ask for your password. And try to enter and log-in to your account.
Tips Before Contacting Metrobank Customer Service
Prepare to answer some personal/private information such as your name, your complete address, your birthday, the date you've opened your Metrobank account, last transaction of your account, etc...
Please be patient in waiting an answer of your call. You may spend several minutes (5-10 minutes) before a Customer Service Representative answers your call.