Given that you have already an account in Metrobank which is enrolled in Metrobank Online Banking facility (
MetrobankDirect
).
If you want to add or enroll another account (new account) to Metrobank online banking, you don't need to fill-out an application form. Just follow this simple procedure below on how to enroll new account in Metrobank online banking:
Step 1
Log-in to your Metrobank online banking facility (MetrobankDirect) - [
https://personal.metrobankdirect.com/
]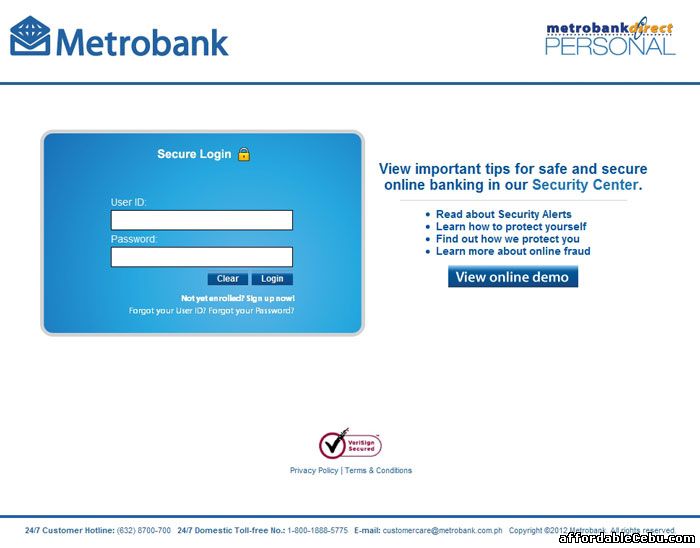 Step 2
Inside MetrobankDirect, go to
MANAGE ACCOUNTS
>>
Enroll Accounts.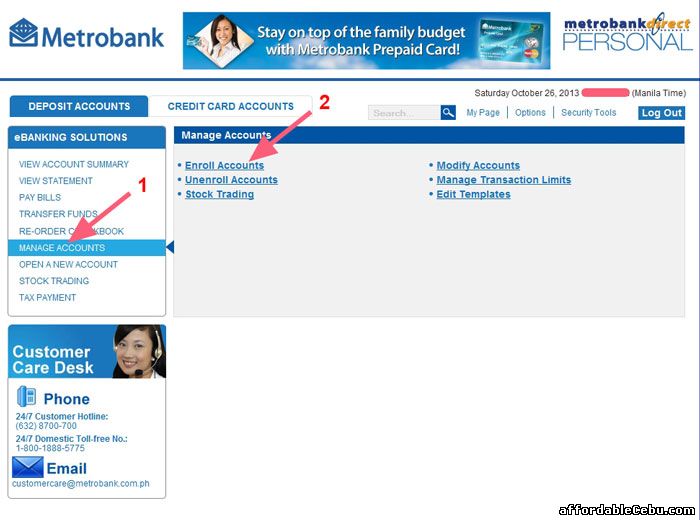 Step 3
Input your account number (own account) you wish to enroll and also input any nickname you want for that account. You can add  or enroll many accounts and also 3rd party accounts (accounts which you don't own). Then, click the
Continue
button.
Step 4
You will then receive the
Transaction Acknowledgement
. Wait for a few days for enrollment verification with Metrobank's Customer Service Agent.
Enrollment Process Successful
A customer service agent will sent you a message to your Metrobank online banking email account and to your other email (e.g. Yahoo, Gmail, etc.) that
confirms the approval
of your account enrollment.
Are you having a problem in enrolling your new Account to Metrobank online banking facility (MetrobankDirect)?