If you're a new Banco De Oro (BDO) Cash Card holder, your new BDO Cash Card needs to be activated. You cannot use it (withdraw, deposit, or balance inquiry) if you don't activate it. Activating your BDO Cash Card is by means of creating a PIN through a BDO ATM (machine). Here's a procedure on how to activate your BDO Cash Card: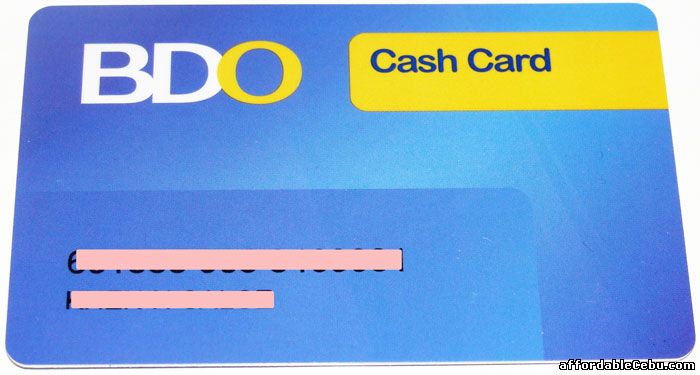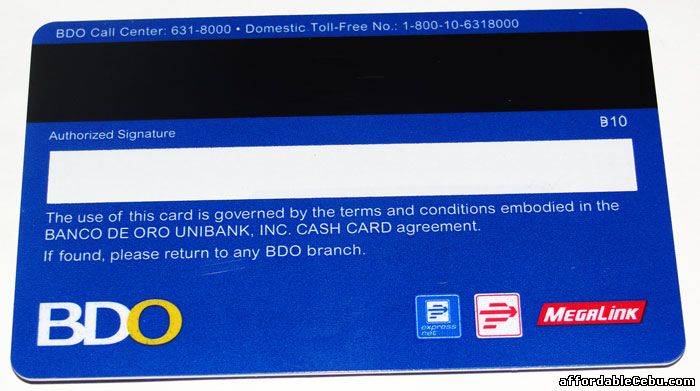 1. Go to a nearest BDO ATM.
2. Insert your BDO Cash Card to the ATM and enter any 6-digit PIN.
3. Press "Other Services"
4. Press "PIN Change".
5. Enter your new 6-digit PIN.
6. Re-enter your PIN in order to confirm.
7. Wait for the confirmation message: "New PIN has been generated".
8. Then, get your BDO Cash Card and the transaction slip.
You can now use your BDO Cash Card to any BDO ATM or ATM that has Megalink, BancNet or Expressnet logos. If you have questions or problems activating your BDO Cash Card, you can ask for help to the bank personnel.
Are you having a problem activating or using your BDO Cash Card?