LandBank Iaccess is the internet banking facility of LandBank (one of the
top banks in the Philippines
). If you have a LandBank account enrolled in LandBank Iaccess and your account has been blocked or locked by the system, the reason might be: "you have forgotten your password or you have entered the wrong Iaccess User ID or Password three (3) consecutive times". So you want to unlock your LandBank online account to access your account online once again.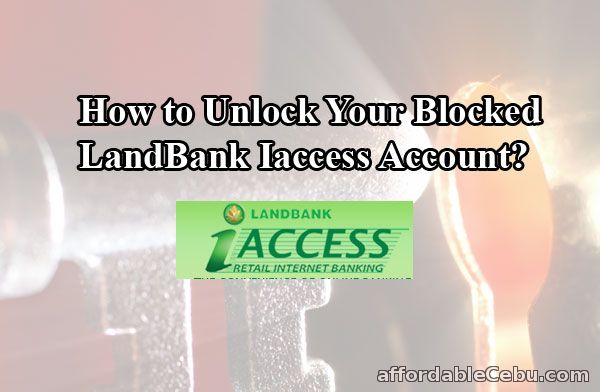 How to Fix or Unlocked a Locked LandBank Iaccess Account?
There are two options you can choose:
1. Call LandBank Call Center (02) 405-7800 or (02) 405-7000.
 

Call that number and request to unlock your LandBank Iaccess account. Upon calling, you will be asked to answer challenge questions to verify your identity.

 
2.
Go to your LandBank Depository Branch or any LandBank branch.
Before going to the bank, you must bring your

valid ID

 (at least two). Inside the bank, ask for a bank officer to unlock your locked account. The bank officer might give you a form to fill-out. Your account will be unlocked or reactivated within 24 hours (1 day).

 
Good luck to the reactivation of your account! Access your LandBank Iaccess account again and don't forget to take care of your Iaccess ID and your Password.