Nowadays with the advent of computer and internet technology, a convenient way of ATM balance inquiry is through online banking. If you're a Metrobank accountholder, you must utilize and enjoy the power of
Metrobank's online banking
facility.
Metrobank ATM Balance Inquiry
Through Metrobank's online banking, you can do an ATM balance inquiry for free. Here's the procedure on how to inquire your account balance in Metrobank online: "
How to Inquire Account Balance in Metrobank Online
".
As you can see the photo below, it's the webpage that you're going see when you logged-in to Metrobank's online banking facility. Take note of the features and options you can use in Metrobank's online banking (View Statement, Pay Bills, Transfer Funds, etc.).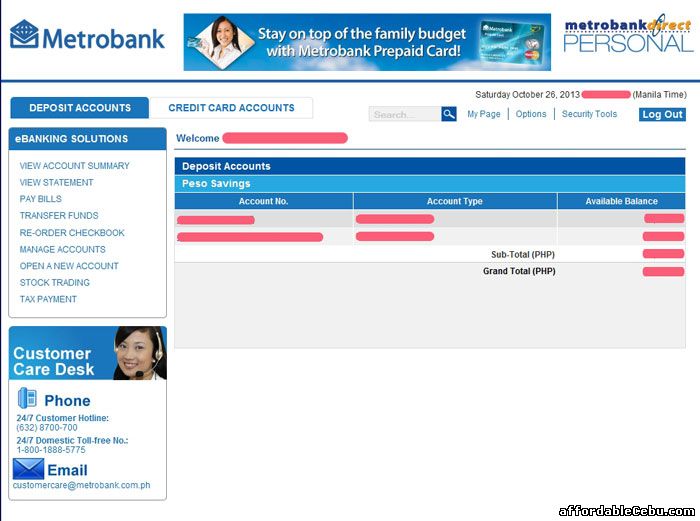 And likewise, you will be able to see you ATM account balance or the available balance of any other types of your account (Passbook, Checking, Credit Card, etc.).
See how easy it is to inquire your balance online!
Do you have any concern with Metrobank's ATM balance inquiry online?