Today, Metrobank announces its new version of MetrobankDirect (Metrobank's online banking facility). According to its advisory, the new version of
MetrobankDirect
will go live on October 21, 2013.
This upgrade will provide a safer online banking experience with more functionalities. I'm not sure what these new functionalities are but I guess these will make your online banking more useful and more convenient.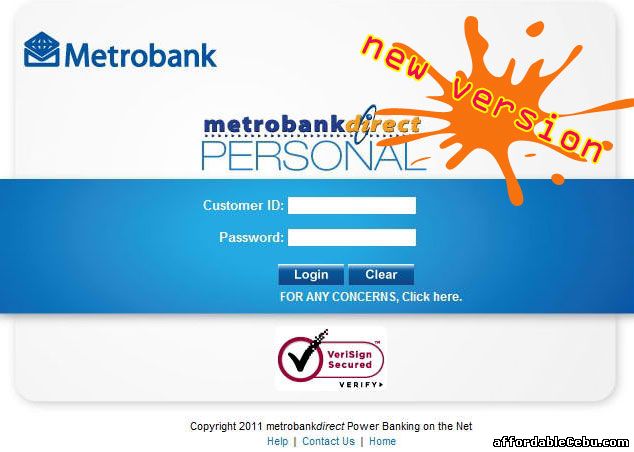 As the new version of MetrobankDirect goes live, I'll be posting here updates of what these new features/functionalities are. You may bookmarked this page for updates.
In line with this, please take note of the following.
Metrobank will have a system downtime from Saturday, October 19 (12:01AM) to Monday, October 21 (8:00AM), Philippine Time to give way to the migration of your account.
Managing account, opening a new account, and updating of personal information will be suspended on Monday, October 14, 2013. Access to these features will be restored on October 21.
All changes to your personal information are completed by October 14.
Scheduled transactions that will fall on October 20 will be processed on October 21. Kindly ensure sufficient funds are properly allocated by October 18.

For urgent concerns, call the Metrobank 24/7 Customer Hotline at 8700-700. For provincial areas, call toll-free 1-800-1888-5775.