You might wonder what will happen if you withdraw Php2,000 which is the maintaining balance in Metrobank. Find the answer below.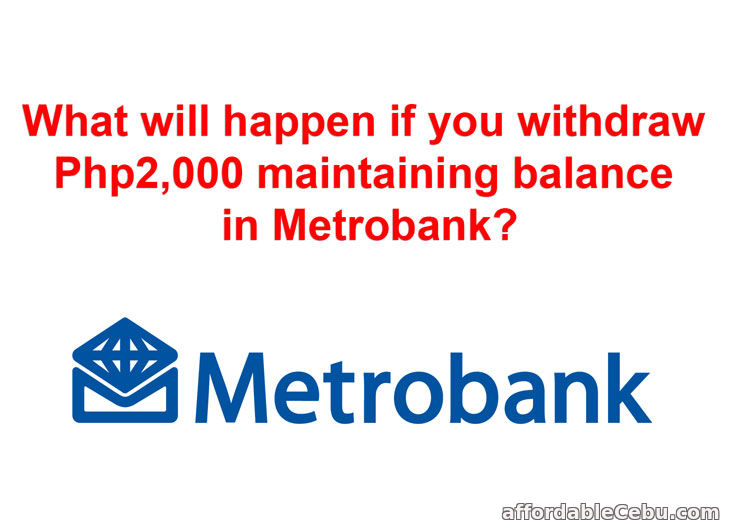 Answer:
If you withdraw the Php2,000 maintaining balance of your Metrobank account,
Metrobank will deduct a penalty worth Php300
after a month if the system detects a monthly average of below Php2,000 or zero balance amount of your Metrobank account.

Tips:
If you would like to withdraw all the Php2,000 maintaining balance, make sure you deposit an amount worth Php3,000 or Php4,000 within 30 days in order to avoid being charged for the penalty of having a below maintaining balance account. The system will automatically detect and compute the average monthly balance of your bank account.
You can add some tips here - your name will be written here.
Do you have any questions regarding your Metrobank savings account?
  -
https://www.affordablecebu.com/