Do you always have an interest to join in network marketing (MLM) companies because of its promising huge income potential? Many MLM companies use pyramiding scheme that most of you are blind to see.
The Direct Selling Association of the Philippines (DSAP) in cooperation of the Department of Trade and Industry (DTI) launched an Anti-Pyramiding Campaign to protect the consumers or investors against the companies or businesses that use pyramiding scheme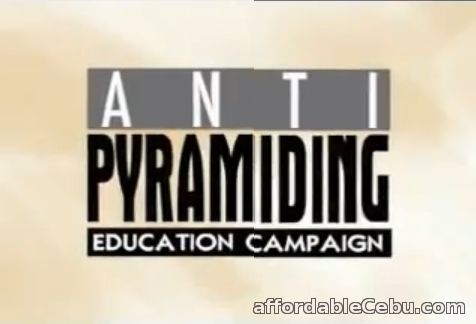 Watch this anti-pyramiding campaign video on how to identify a pyramiding/scam company.
One of the companies in the Philippines which was reported for allegedly engaging in a pyramiding scheme was Global Money Unlimited, a network marketing (MLM) lending company that offered loans with no interest. Watch those videos below how IMBESTIGADOR TV program investigated this company: