When I was in College, I lived in a boarding house where there was a WiFi internet connection available in the area. That internet connection was owned by a foreigner living in with his girlfriend. And that WiFi connection was not secured (not password-protected). So using my laptop connected to his Wifi network, I could access his Public files and even the private files including private pictures (some were sexually explicit content). This is the worst thing might happen if you don't secure your WiFi internet connection. And even if you secure your WiFi connection, you need to change it regularly especially if there a lot of people who know your WiFi password. If you're a PLDT subscriber, you can follow these very simple three steps on how to change the Wifi password:
Step 1
If you're using Windows Operating System, click the Start Menu button and go to Network.
Step 2
In the Network explorer, find the SpeedSurf icon or find the icon of your PLDT modem. Right-click on that icon and choose View device webpage.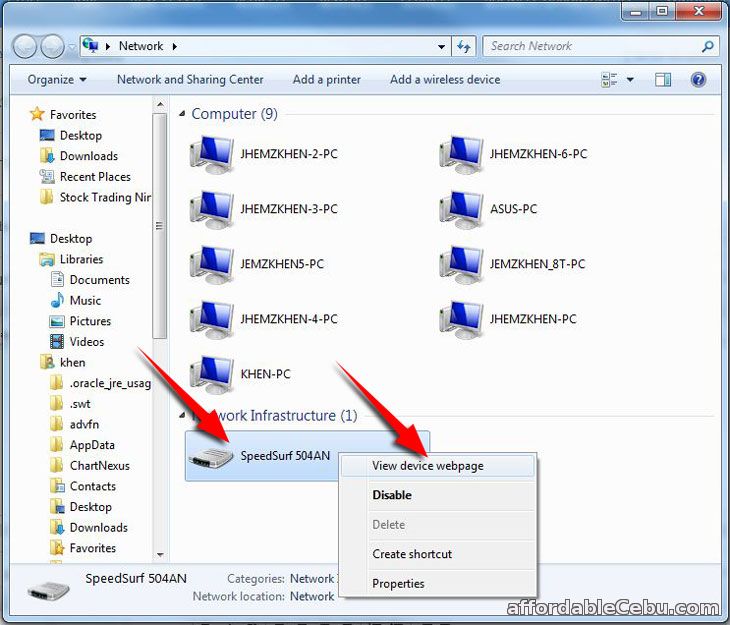 Step 3
After clicking View device webpage, you will be redirected to the PLDT myDSL modem control panel. Another way of accessing that panel is typing 192.168.1.1 on an internet browser (e.g. Google Chrome) and click enter. This is how the PLDT myDSL modem control panel page looks like: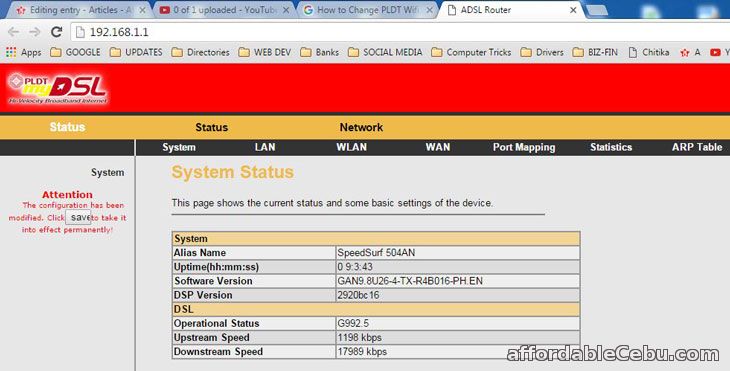 Then go to Network and click Security. You will be redirected to the Wireless Security Setup page. This where you're going to change your PLDT wifi password.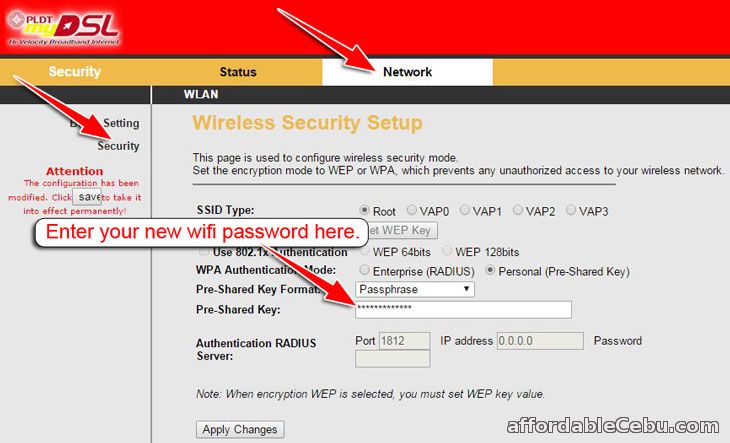 After you enter your new password, click the Apply Changes button to apply or save the new settings.
Tips
To make a strong password, use a combination of letters, numbers and symbols.
Make sure you already have a copy of your new password and keep it in a private folder/place.
Are you having any problem changing your PLDT WiFi password?