Marketing managers need to collect data and perform accurate data analysis for successful advertising. That is why proxies are a huge help in gathering information for marketing strategies.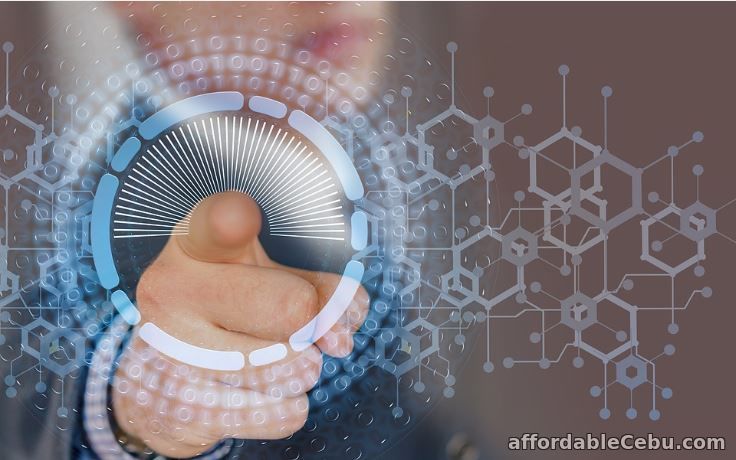 A proxy server is a machine that sits between a user and the internet. It provides gateway services that protect you against cyber attacks. Free proxy servers enable marketing managers to work efficiently.
Proxies hide their IP address, allowing them to access websites from restricted regions. This makes web scraping competitor sites possible. Marketers use data from web scraping for analysis. It is useful in gathering accurate information for marketing strategies.
How to Get A Free Proxy
Proxies do not need to be expensive to deliver good results. In fact, there is a  free proxy list available for anyone's use. It also includes details like port, protocol, and country where the proxy is compatible. This free proxies list helps you to scrape websites without limit. 
The best part is they are updated 24/7 to assure that it is working properly.
However, not all free proxies are equal. Other things to consider when selecting free proxies are the number of servers. If there are many server options, you will have a stronger internet connection. Make sure you research and select a list of free proxy servers with a good reputation. 
Proxies for Marketing Managers
Conduct Market Research
Marketing managers may need to get information from websites about particular products and services. Depending on your location, some of this information may not be accessible to you. 
Some business owners only allow visitors and customers from a particular region to access their website. A proxy server can bypass such restrictions and give you access to the website and information you need. 
Improve Your Marketing Strategy
Marketing managers need to improve their strategies to get better results and ROI. Looking at competitors' advertisement strategies can give you the insight to improve your marketing campaign. 
It can also help you identify gaps you need to fill to satisfy customers' needs. Proxies enable you to see such data. You can also access information intended for consumers and how customers respond to such information.
Ad Verification
Online advertisements are an important part of creating awareness. Marketing managers need to track these ads to produce the right results. 
A free proxy server list enables you to track advertisements and ensure they reach your target audience. Proxies also help you confirm ads are properly displayed so that they can bring more customers to the business. This includes Ad monitoring that allows for evaluating the effectiveness of your campaign. 
Brand Protection
Marketers might need to pay other websites to advertise their business online. It is important to make sure the advertisements are well displayed and safe. 
You can use the proxy list to check and ensure cybercriminals do not use ads to direct customers to fraudulent websites. If your ads direct customers to bad websites, it can damage the business's reputation. Customers will not trust your brand, and they will not buy from your company.
Social Media Marketing
Having a social media presence is an important marketing strategy for most businesses. Social media is a place you can engage with your customers and build trust and brand loyalty. 
This means you need to have multiple social media accounts to make your marketing efforts effective. Proxies can help you send messages using these multiple social media accounts without the risk of being blocked.
High Website Speed
Marketing managers need to ensure their products and services are sellable. That is why they need a proxy list they can use to increase their website speed. 
A fast website provides an excellent customer experience. The web pages load faster, and users can navigate your site and buy what they need. This is because proxies use the peering technique to improve the loading speed of your web pages.
Free list Proxy Server Provides Anonymity.
Sometimes you might want to do your research anonymously. Proxies are able to make sure people can not see your activities online. 
They provide the privacy you need when scraping websites or working on sensitive business documents. Important business documents can be strategies that competitors should not see.
Keyword Research
Online marketing involves making your business visible to your target customers. One of the best ways to do this is using the correct keywords. 
Customers can quickly find your website when you place your keywords in your business content. A list can help you collect the right keywords for your website. Collecting keywords helps you to know which ones to use.
Data Analysis for Lead generation
Data helps you generate more leads and increase profit. Marketing managers are responsible for using data and developing strategies that will improve business performance. 
Website scraping helps generate large amounts of data for analysis. Managers use such data to perform data analysis and discover important information about the business. 
Enhance Security
Proxies provide added security to your activities online. It helps secure your private information from unauthorized access. 
When you are using proxies, cyber attackers find it difficult to perform criminal activities like malware or phishing attacks. Proxies also ensure customers' sensitive information is safe. 
Securing data is important because it prevents data loss that could stop business operations.
Proxies provide this kind of security using the IP masking technique. This technique uses different IP addresses instead of your real IP address. This means your real IP address is safe, and hackers can not access it.
Key Takeaway
Marketing professionals have a responsibility to develop strategies that improve business performance. One of the key things marketers need to do is to access relevant data. Manual data collection can be time-consuming.
Using a proxy for free helps you scrape websites fast and access data for analysis. The information you get from your data enables you to make business decisions that improve your marketing strategies. It also helps to generate more leads and increase your customer base. 
When accessing data, online proxies provide anonymity and security. Keeping your activity online private ensures you are not blocked while marketing your products on social media. Proxies also help to keep your customers' information secure.