Narito ang isang tula tungkol sa tubig - "water cycle".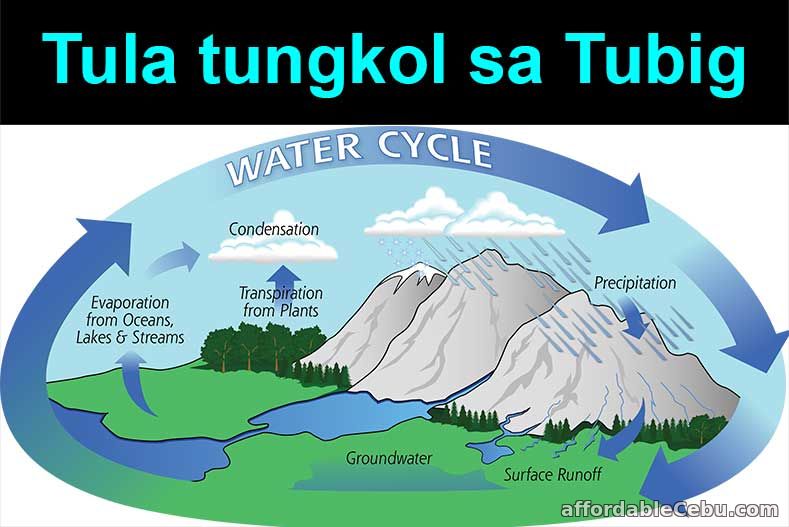 Water, water,
how to care?
Water, water,
how do you cycle?
The rain comes from where?
Yes, it comes from water!
Water that transforms,
pour in different forms!
It goes up as evaporation!
Forms clouds as condensation!
Falls down as precipitation!
Yes, it's the water's transformation!
---
Meron ka bang gustong ipasulat ng ibang klaseng tula? Sabihin mo lang sa comment sa ibaba.