Want to sell your Globe Mobile Phone and change its ownership (account name) to the buyer's name? Here are the things you need to do before going to the Globe office.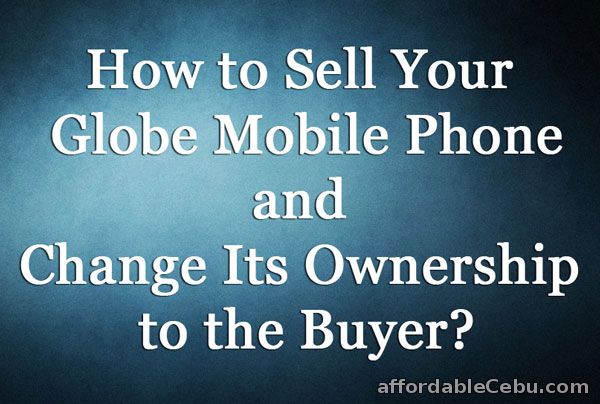 Whether you sell your Globe phone or give it to someone and you want to transfer its ownership to the other person, the buyer should prepare the requirements:
Before submission, prepare scanned copies of the following documents.
Photo-bearing Valid ID of the Buyer (e.g. company ID, driver's license, PRC ID, Passport, etc.)
Buyer's Proof of Billing Address (from the last 2-3 months) (e.g. Electric bill named after the buyer, PLDT bill, etc.)
Buyer's Proof of Income (from the last 2-3 months)
Buyer's Proof of Change in Civil Status/Marriage Certificate (if applicable)
All outstanding charges of the account to be transferred must first be settled to complete the transaction. Please note that your request will still be subject to approval.

For Globe and Tattoo Postpaid accounts, the SIM card and mobile number of the existing account will be retained, and should be handed over to the new owner.