It's important to know your Globe Account Number. The
Globe customer service
might require you to show it to them. Or you want to
pay your Globe bill online
and it's required to be entered.want to
It's so easy to find or know your Globe Account number. Here are some options to do:
Option 1
You can view your Globe Account Number in Globe's website (https://www.globe.com.ph/). Register to that website and add your phone number. After successful addition of your phone number, you can then view your Globe Account details such as your Globe Account Number, Payment History, Globe Bills (in pdf format).
You can see in the screenshot below my Globe bill in pdf format. It has been downloaded from Globe's website.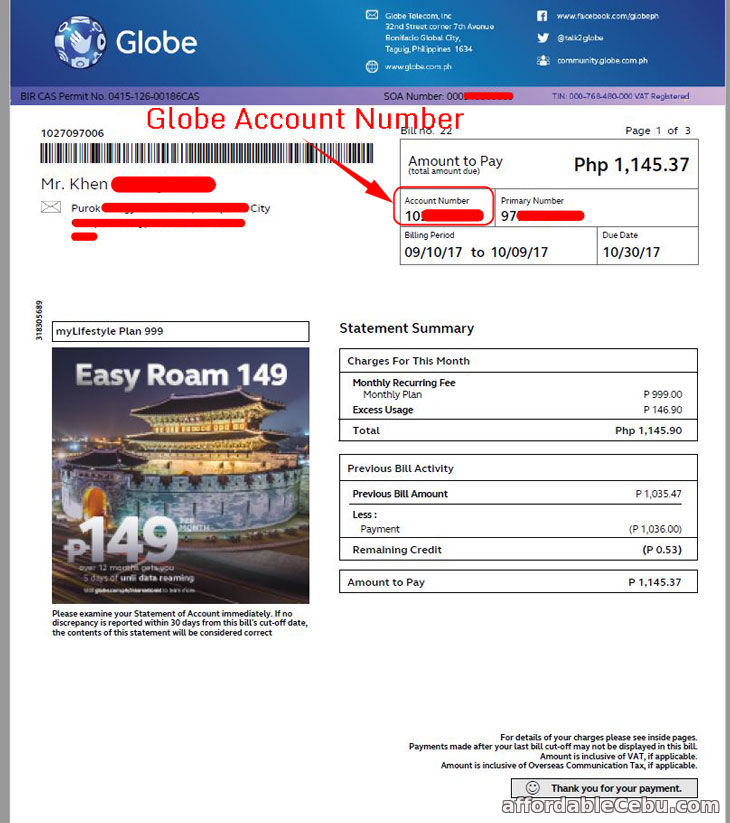 Option 2
Another way to know your Globe Account Number is to call
Globe Customer Service
. They're happy to assist you with your Globe concerns.
Option 3
Go to a Globe branch and inquire about your Globe Account Number.
Do you have any concern with your Globe bill or Globe Account Number?