Sometimes, you may forgot to write a copy of your PLDT Account Number or you lost a written copy of it.
And then it happens that you're going to pay your PLDT bill and you are required to give your PLDT Account Number.
Here are 3 ways to know your PLDT Account Number: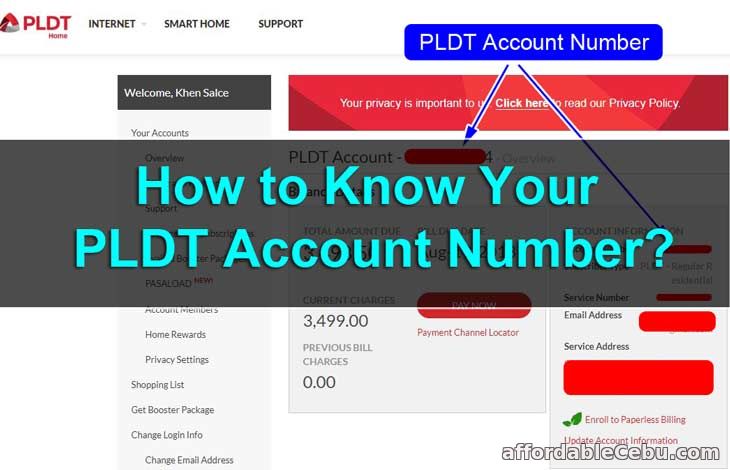 1st Way
Call
PLDT Customer Service Hotline
:
Call 171 (toll free) or 173- call this number using your Landline or SMART-sim phone
If your call went to a wrong department, you should tell the Customer Service that you want to know your Account Number and ask to redirect to the right department. This is to save you time rather than calling again the hotline number and follow again the voice prompt.
2nd Way
Register to PLDT myHome (https://my.pldthome.com/). Create an account there and you can view your PLDT bill (paperless bill) in .pdf format online. You can also view your Account Number there. If you don't know how to register in PLDT myHOME, you can ask help by calling
PLDT Customer Service
.
3rd Way
Go to a PLDT Office and ask for your Account Number. Make sure you know your PDLT telephone number.
Tips
If you already know your PLDT Account Number, write that Account Number in your phone (Phonebook), Notes, or Messages (Outbox or Draft). Or write it in a piece of paper or calling card together with your other Account Numbers.
You can also write it in Microsoft Excel or Notepad in a computer, wherever you pleased.
Do you have other concern or suggestion with your PLDT Account Number or PLDT Bill? Just tell us in the comment below.