The burial of the "King of Comedy" Dolphy will be held today. If you are a fan, you can watch the live streaming video of the Dolphy's burial below:
Video Streaming Line 1
Video Streaming Line 2
This video is now a replay (recorded) of Dolphy's burial.
Video Streaming Line 3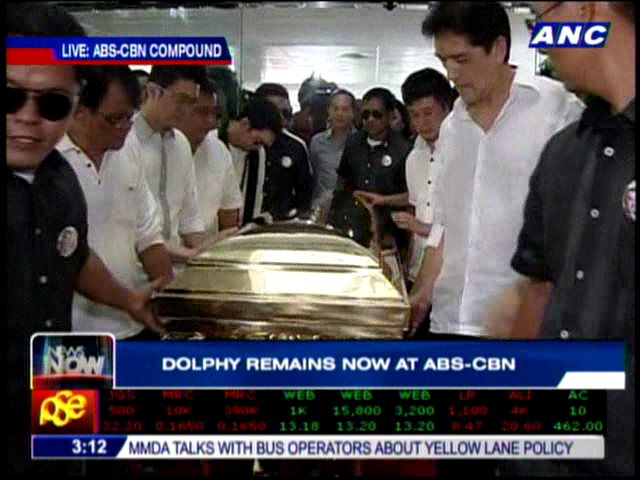 If the live streaming videos above don't work, you can watch other videos last night before the burial:
Other related events:
10:00am - Mass at the Heritage Chapel
12:00 noon - Pull-out from the Heritage Chapel
2:00pm - Mortuary release
Video credit to ANC and GMA.
Do you have a message to the family of our beloved "Dolphy"?