In October 9, 2012 (5:30AM PT/12:30PM GMT), first time in history, fearless Felix Baumgartner will attempt to jump as high as more than 120,000 feet / 36,576 meters from the edge of space to Earth.
This will be a breathtaking event that will test the limits of a human potential.
An Austrian skydiver and BASE jumper, Baumgartner will try to break the speed of sound in freefall (an estimated 690 miles / 1,110 kilometers per hour), while delivering valuable data for medical and scientific advancement.
No man has ever attempted such kind of feat before. This will be an awesome yet a matter of life and death skydiving experience. One tiny error could result in his blood boiling and his brain exploding according to dailymail.co.uk.
Do want to see this event in live?
You can watch below a live streaming video of Felix Baumgartner attempting to become the first man to surpass the speed of sound in freefall. Bookmark this page.
Due to bad weather conditions, this event has been delayed for several days.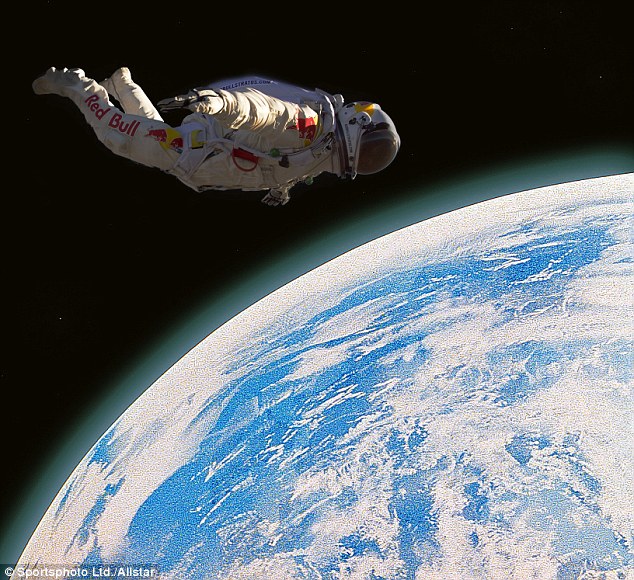 Here's the replay video of the event:
Baumgartner jumped on Sunday October 14, 2012. A dangerous mission, Baumgartner's visor heater impaired his vision. It nearly jeopardized the mission but with luck and courage on his side, he successfully overcome it.
He became the first man to break the speed of sound in freefall. Kudos to you Felix Baumgartner! You're such a fearless and a great man.
The mission delivers valuable data for future space exploration.
If you are given a chance to jump together with Felix Baumgartner, what would you feel? Tell us what makes you proud if you successfully done such feat.