To make sure that you PhilHealth payments are successfully remitted, you must check your PhilHealth contribution regularly.

If you always pay your PhilHealth contribution, you're securing yourself in receiving whatever benefits that PhilHealth will give you in case when you need them.
Listed below are 4 ways on how to check your Philhealth Contribution.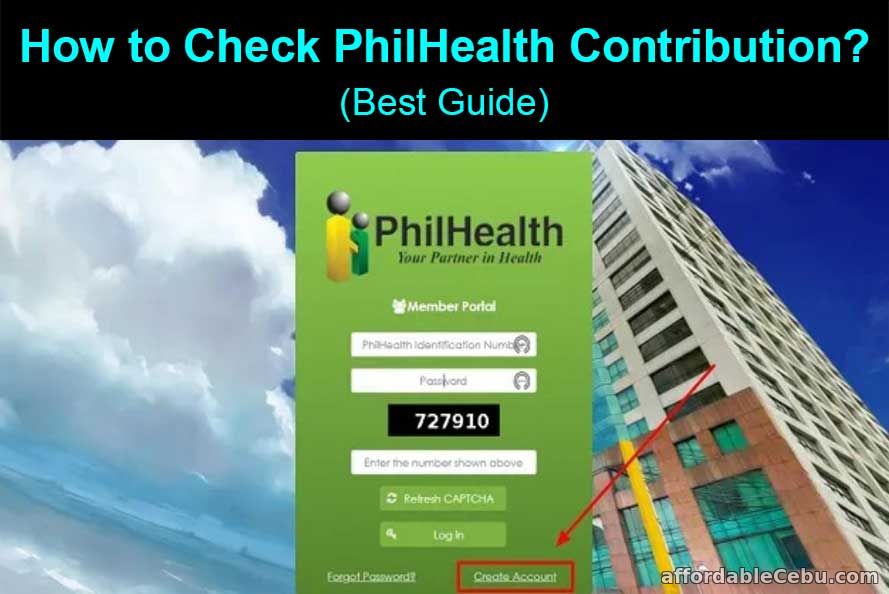 How to Check Your PhilHealth Contributions Online: 5 Steps.
PhilHealth has an online service that allows members to conveniently access not just their posted contributions but also their membership records.
For a while, this member portal couldn't be accessed online so you didn't have any choice but to use other methods of checking your contributions.
Fortunately, as of December 2020, the PhilHealth online member inquiry facility is back online. However, if you previously created an account with them, you can no longer access it so you need to register all over again.
Follow the instructions below for the complete process of creating an account and checking your membership contributions.
1. Access the PhilHealth Member Portal and select "Create Account" at the bottom of the page.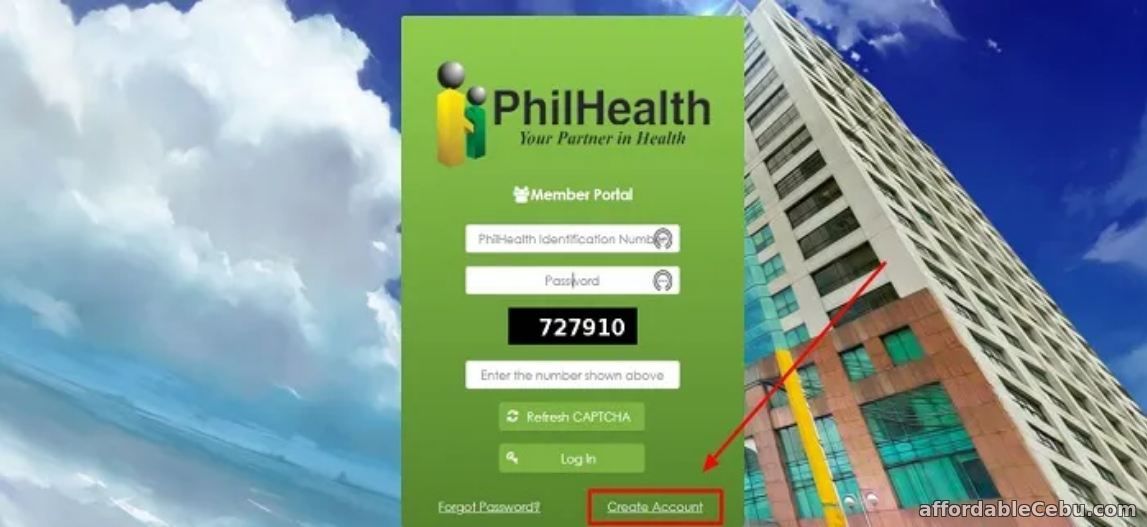 2. Fill out the registration form.

Accomplish the online form with your PhilHealth number, name, birth date, mobile number, email address, and preferred password.
Your password must contain at least 8 characters and a maximum of 32 characters. In order to be accepted, the password must also contain at least one digit, an upper case letter, a lower case letter, and one special character.
When you're done completing the form, enter the captcha code and click "Create Account".
Check your email for a confirmation message from PhilHealth. The message contains your PhilHealth number, password, and activation link.
3. Activate your online member account by clicking the link sent to your email address.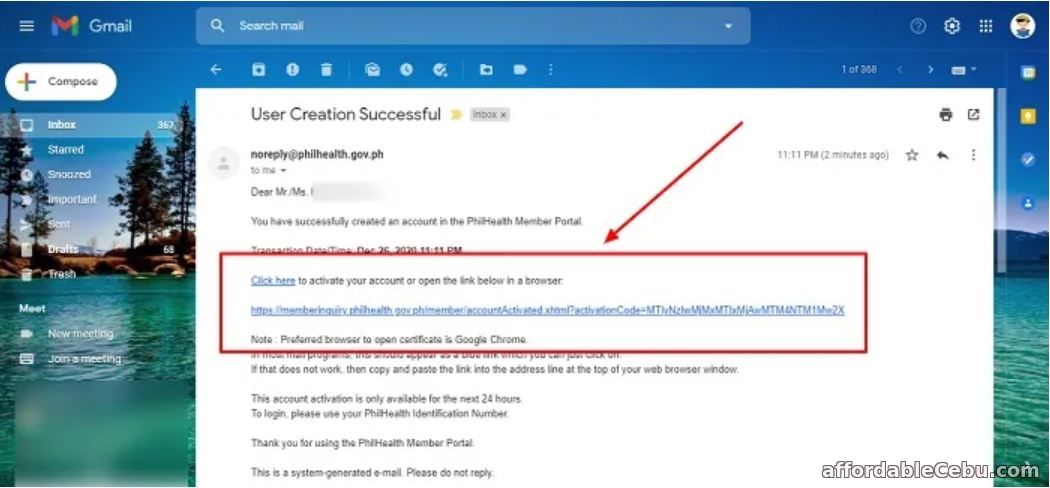 4. Log into your online member account.
Enter your PhilHealth number (PIN) and password. Input the captcha code provided. Then click the Login button.
Upon logging in, you'll land on your main Membership Information page where you'll see your personal information, list of dependent/s, and an option to print your MDR
5. Click "Premium Contribution" from the main menu.
This will take you to the Member Contribution page that shows a summary of contributions, and contribution payment history (with the most recent ones shown first).
Click the Next button to view your posted contributions for the previous months or years.
In case you forget your password in the future, all you need to do is reset it.
On the Member Inquiry facility, click on "Forgot Password?" and enter your PhilHealth number and email address registered with PhilHealth. Then type the security code you see on the screen and click the Submit button.
You'll receive an email message from PhilHealth with a link for your password reset. Click the password reset link and enter your new password twice.
Other Ways to Check Your PhilHealth Contributions.
1. PhilHealth call center hotline.
The PhilHealth hotline's contribution verification service is available 24/7, so you can call anytime at your convenience.
Here are the simple steps to check your PhilHealth contribution through the call center hotline:
Dial (02) 8441-7442. 
Press 1 for English or 2 for Taglish instructions.
Press 1 if you're in Metro Manila or 2 if you're in the province.
Press 4 for contribution verification.
Enter your PhilHealth number. 
The voice prompt will dictate the PhilHealth number you provided. Press 1 if it's correct or 2 if it's incorrect. Re-enter your PhilHealth number if you dialed it wrong the first time.
Enter your birthdate in MMDDYYY format.
The voice prompt will dictate the birthdate you provided. Press 1 if it's correct or 2 if it's incorrect. Re-enter your birthdate if you dialed it wrong the first time.
Listen carefully to the voice prompt that will dictate the date of your last posted contribution. 
 If you need more information about your PhilHealth contributions, press 0 to speak with an agent. Call center agents are available only on Mondays to Fridays, from 8 a.m. to 5 p.m. If you call after office hours, the hotline will give you an option to leave your contact number so that an agent will call you back on the next working day.
2. Email inquiry (for OFW members only).
OFW members may request their contribution payment records through the Overseas Filipinos Program. To inquire via email, simply send a message with your PhilHealth number, complete name, and birthdate to ofp@philhealth.gov.ph.
3. Personal inquiry at any PhilHealth office.
If you have to do other transactions with PhilHealth, visit the nearest PhilHealth branch to also inquire about your posted contributions. You may request a copy of your contribution payment history directly from PhilHealth.