After you apply for a voter's id registration in the Commission on Elections (COMELEC) office, you can determine your registration status, precinct number and id-printing status by following the simple procedures below:
1. Go to
http://www.comelec.gov.ph/index.php?r=precinct_finder
. This is the voter's registration status checker of COMELEC. Through this facility, you can determine your precinct number, registration status (whether active or not active), your biometrics information (whether available or not), and your id-printing status (whether printed or not yet printed).
You need to fill in the required information appropriately: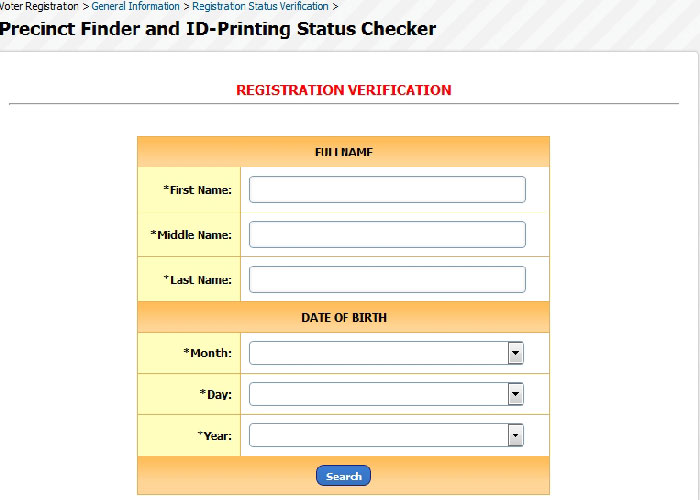 2. In filling in the required information, you must observe the following instructions:
Write your NAME completely the same as what you wrote when you register in the COMELEC office.
Do not just type your MIDDLE INITIAL if you wrote your complete MIDDLE NAME during registration.
3. After completely filling in the information, click the Search button. And this is the result you can see: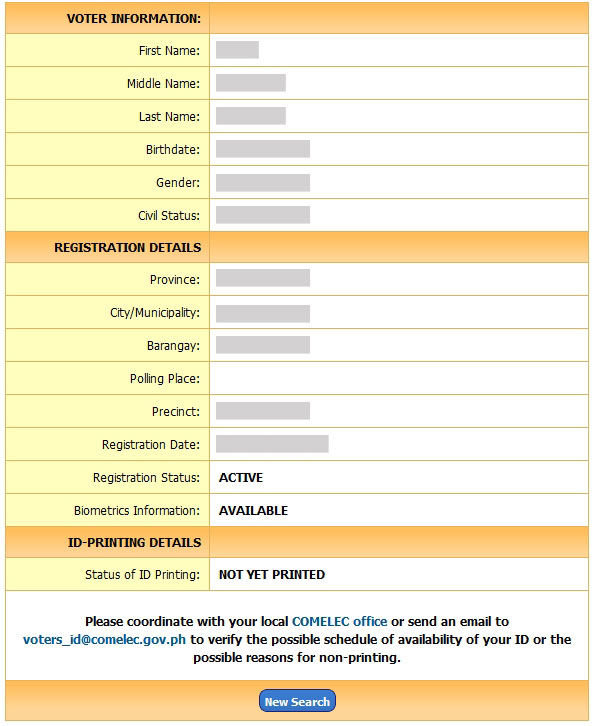 Note: For privacy, I hide my voter information and some registration details in this result.