Question
"My mother transferred half of her lot to my brother by deed of donation a few years back. Now, my brother is currently working in Singapore and is now a Singaporean citizen. Can he still be considered the owner of the land, now that he is no longer a Filipino citizen? Can he still build a house on it? He renounced his Filipino citizenship as part of the requirement for him to be a Singaporean citizen..."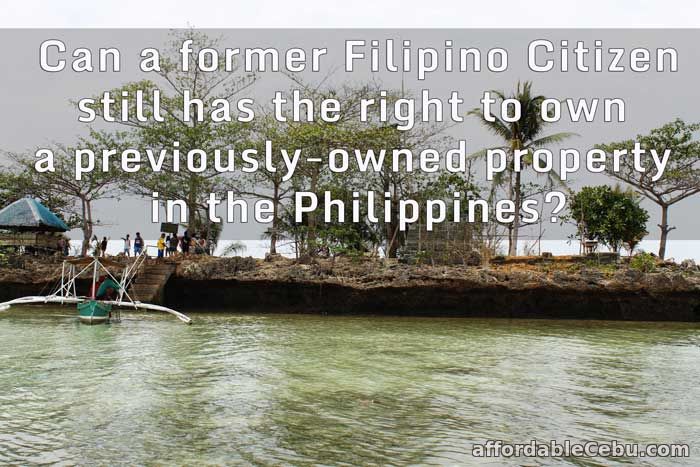 Answer
Your brother was not divested with the ownership of the property because he acquired it at the time when he was still a Filipino. Being an owner, he can still construct whatever improvements he wants in the property. It doesn't matter if it's more than a thousand square meter land.
What's really affected? If you become a foreigner, is your ability to buy property after. Your brother became a foreigner (Singaporean citizen). He is now limited to the size of land he can buy in the Philippines. He have to execute the affidavit saying that he'll be living in the Philippines. But for previously owned properties, he will not lose ownership. He still has the right to own the property he previously owned in the Philippines when he was still a Filipino citizen.
If you have other real estate questions, you may ask in the comment below.