This question comes from Tony. You may have somewhat related case. Tony bought an untitled property and someone wanted to build on that property. That someone has complete papers including the land title of that property. Here's the question of Tony:
I bought an untitled coastal property in Palawan. I have the deed of sale from the previous owners and the copies of previous deed of sale from previous, previous owners with sketch of the property. This October, we planned on putting a fencing to the property so that we can file a tax declaration on the property and eventually file an application for a title. We just found out that apparently someone has already filed a title and has complete papers to our property and is now planning to build something there. My question is how did this happen? And what case do we have to make a rightful claim of the property we bought in 2005?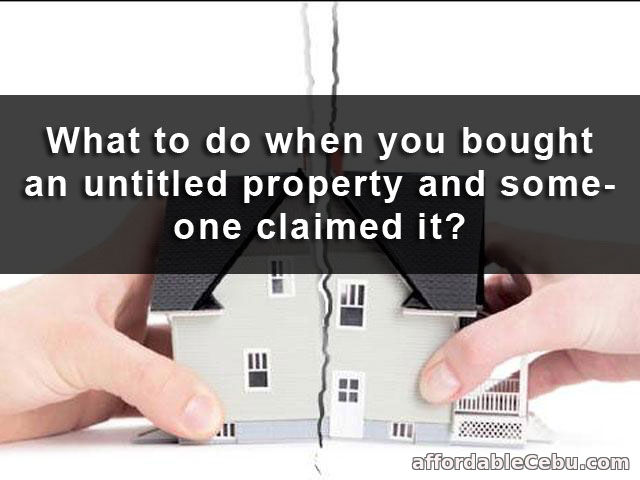 Answer
Tony has a big problem. What he can do is he can file a case for damages against the one who sold it to him.
But given the circumstance that the title has been transferred to another one, unless it is within the prescriptive period of 1 year from the time it was transferred and there is fraud, he can still go after the title.
He should find out if there was fraud.
If it was transferred to a purchaser in good faith and fair value, he cannot go after the property. He can file a suit or damages against the seller of the property.
Suggestion
For people who buy property, even if you're in good faith. Meaning, you don't see any defect and you did your due diligence, make sure that you register right away if it's land or house and lot. Basta real property or real estate, register right away because it's the first to register that has the better right in case the original owner sells it to two people.