Rodolfo Vera Quizon, Sr., or commonly known as "Dolphy" died on July 10, 2012. The cause of death was multiple organ failure. A popular Filipino comedian, he is regarded by the entertainment industry as "King of Comedy". As a fan, I look up to him to be as a great father and a great actor. To all fans of our beloved Dolphy, I want to share with you some pictures of Dolphy's death. Pictures are credited to their respective owners (ABS-CBN and ANC).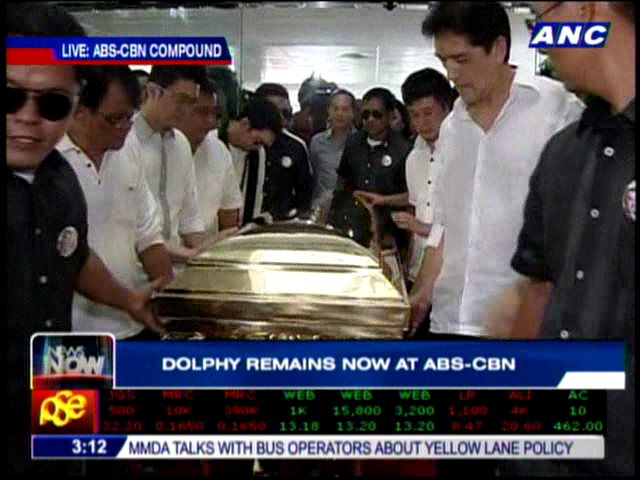 Dolphy's remains were brought to the ABS-CBN Dolphy Theater
A few fans of Dolphy wait outside the Heritage Memorial Park in Taguig City hoping to get a glimpse of the actor whose body was transferred to the memorial park after his demise last night in Makati Medical Center. The public viewing is scheduled for 9 o'clock tonight at the Dolphy Theater inside ABS-CBN.
If he only survives and continues to live, he will be celebrating his birthday on July 25, 2012.
Do have something to say with our beloved "Dolphy"?