One of the leading courier services, LBC continues to innovate their online tracking service. With it's newly designed website (lbcexpress.com), you can now trace or track your package at a click of a button. The link of the online tracking service is just located at the home page of the website. Whenever someone sends you a package, you can track it by following this 3-step guide below:
Step 1
You must have the tracking number of the package. As the receiver of the package, you can request or ask the tracking number by texting, chatting or calling the sender of the package.
Step 2
Go to the LBC website (lbcexpress.com). And click the Track and Trace link.
Step 3
A new window will pop-up. Enter the tracking number of the package: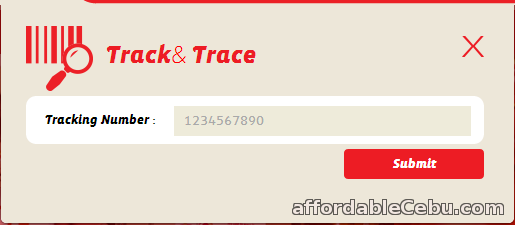 You may ask, "How many digits does the LBC Tracking number have?". Based on my experience, when someone sent me package through LBC, the sender gave me a 12-digit tracking number.
After entering the appropriate tracking number, the details of the delivery status will appear like this: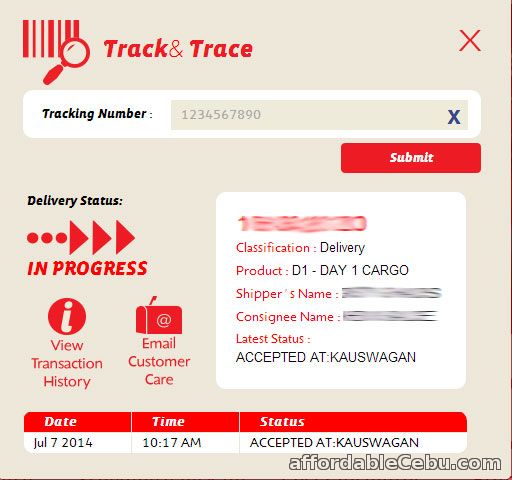 [
Transcript: Track & Trace, Tracking Number, Delivery Status, IN PROGRESS, Tracking number, Classification: Delivery, roduct: D1- DAY 1 CARGO, Shipper's Name:, Consignee Name, Latest Status, Date, Time, Status
]
If you enter an incorrect or invalid tracking number, this pop-up window will appear:
[
Transcript: Track & Trace, Tracking Number, Sorry, the tracking number you entered is invalid. Kindly check the tracking number again.
]
Advantages/Benefits of LBC Online Tracking Service
It adds customer confidence/satisfaction to the online buyer who receives the product from the online seller/sender.
Online customers can easily know and trace the package sent to them by the online seller.
Decreases the risk of scams from online selling.
Are you having a problem tracking your package with LBC online tracking service?