Bank of the Philippines Islands (BPI) is one of the largest banks in the Philippines. Haven't you know that you can access and monitor your bank statement of your BPI account online? You don't need to wait for the paper bank statement. Go for paperless and save the environment. Monitor your BPI bank statements online. How?
You should enroll to BPI's online banking facility
. To enroll, this article might help you: "
How to Apply for BPI Online Banking?
" Enrolling or applying to BPI online banking is free of charge.
BPI's online banking facility is called BPI Express Online. Through this, you can access or print your bank statement, inquire account balance, transfer funds to your other BPI account or to other third-party accounts, pay your bills (such as electricity, phone/internet bills, cable tv service, insurance, loans, school's tuition fee, credit card, SSS, PhilHealth, etc.). You can also do other banking or financial transactions with BPI Express Online such as reload your mobile phone, etc. You can avail all these wonderful features for free.
Inside BPI Express Online (BPI Online Banking)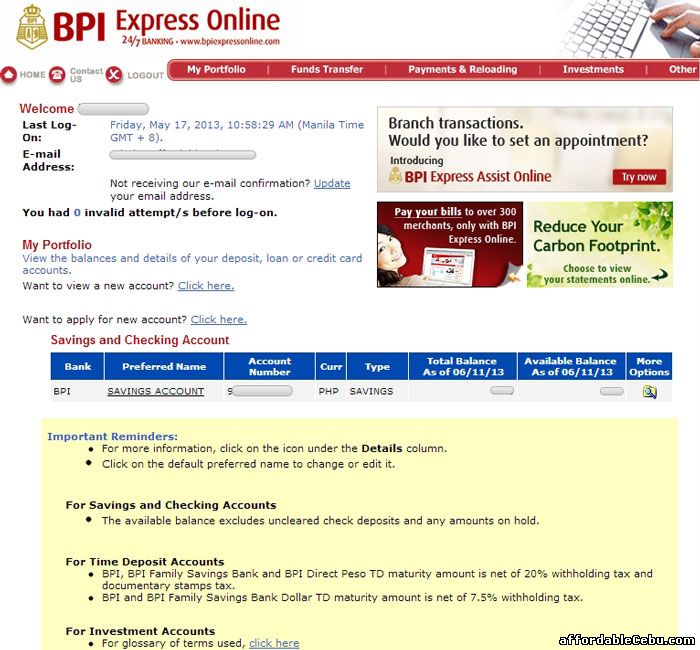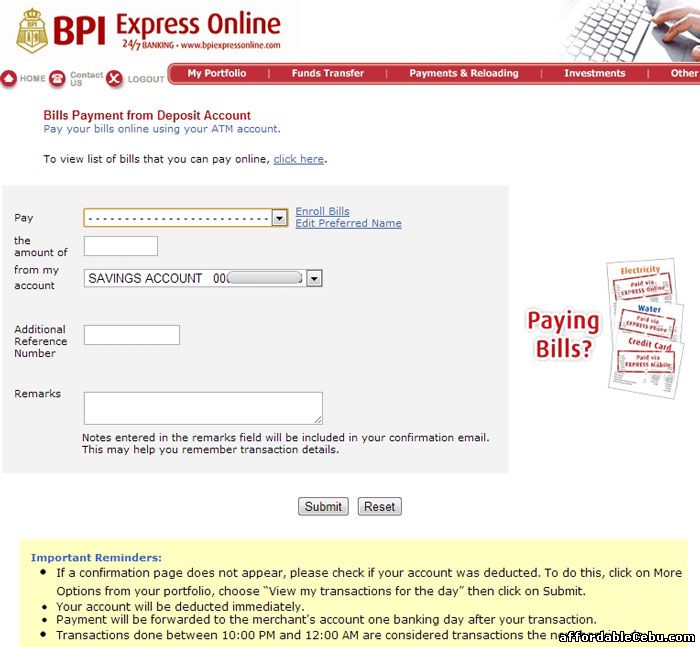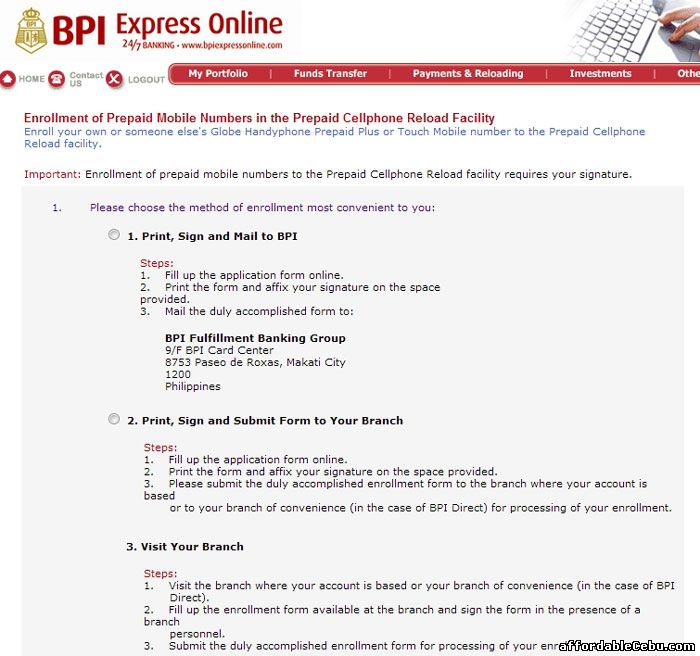 View Your Bank Statement of Account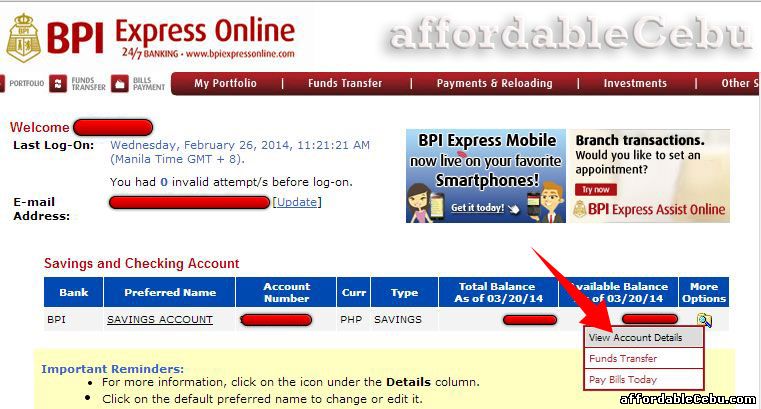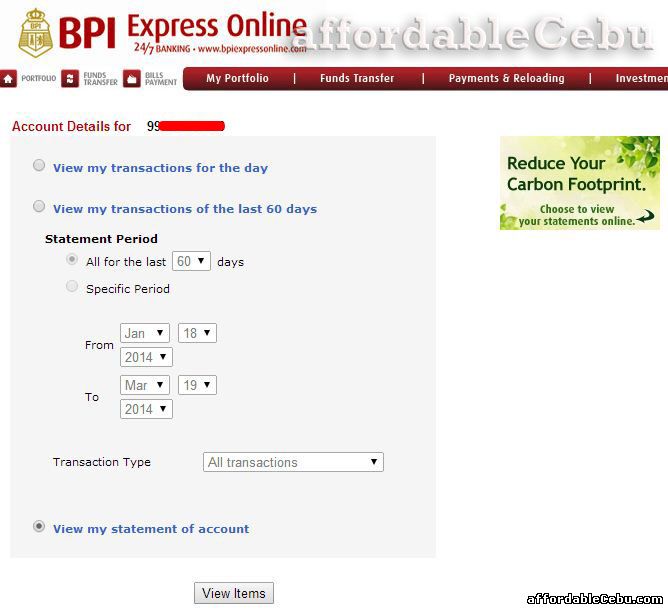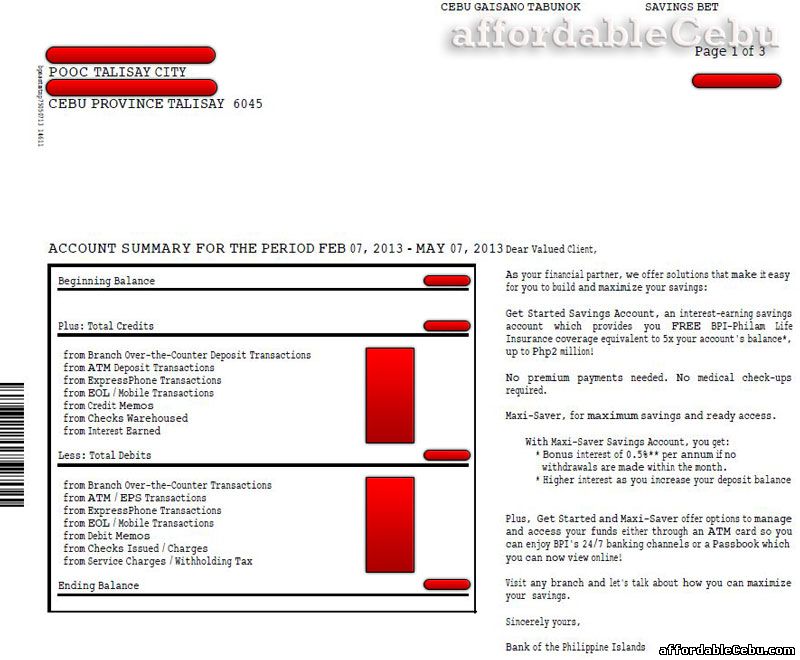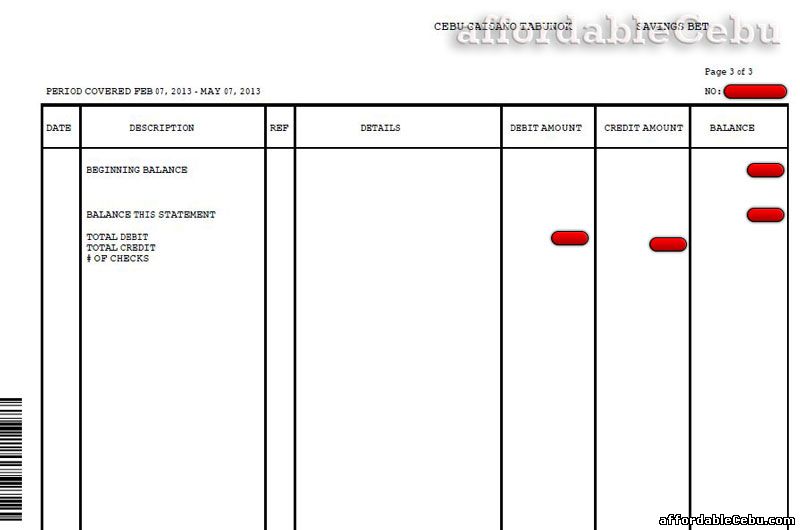 This bank statement (account summary) shown above can be downloaded as pdf and save to your computer/laptop. You can likewise print this if you have a printer. So you don't need to wait for your paper bank statements every month just to see your account balance and details/history of transactions. Just log-in to your BPI online banking account and access your account and do banking transactions anytime and anywhere.
Are you having a problem accessing your bank statement of account thru BPI online banking?