---
Fee or charge for lost BDO Passbook
Like any other banks in the Philippines, if ever you lost your Banco de Oro (BDO) Passbook, BDO charges a corresponding replacement fee. It's never been free because of the cost of the production of Passbook and the time spent by the bank officer to issue a Passbook.



Below is a picture of a real BDO Peso Savings Passbook.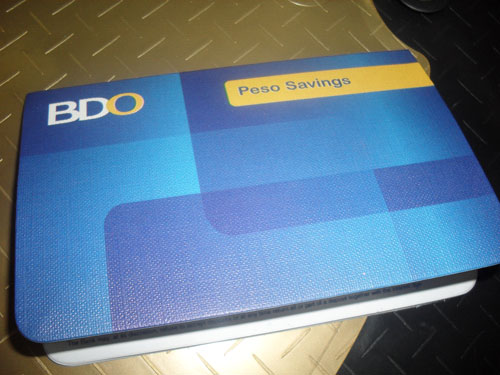 How much is the fee or charge for lost BDO Passbook?

Do you think BDO charges a minimal amount of service charge for a lost Passbook? Which bank do you think charges the lowest/cheapest fee?
Warning! When posting comments, strictly observe correct spelling. Avoid incomplete words such as TY (as Thank You), Pls as Please, gud as good, dpt as dapat, etc. You can comment in English or Tagalog. If you will not follow this simple instruction, your comment(s) will not be accepted or published.