---
Two ATM Cards with the Same Account Number in BDO: Is it Allowed?
Sometimes, you may come to the point that you want to use two BDO ATM cards with the same account number. One of the many reasons might be to use one ATM card for you and one ATM card for your family member (mother, father, sister, brother or any other family member). This might be useful to those who are working abroad (outside the Philippines) especially to OFWs. You can send money to one BDO account number and either one of your family member will receive the money through ATM.

But is it allowed by Banco de Oro (BDO) to use two ATM cards with the same account number? NO.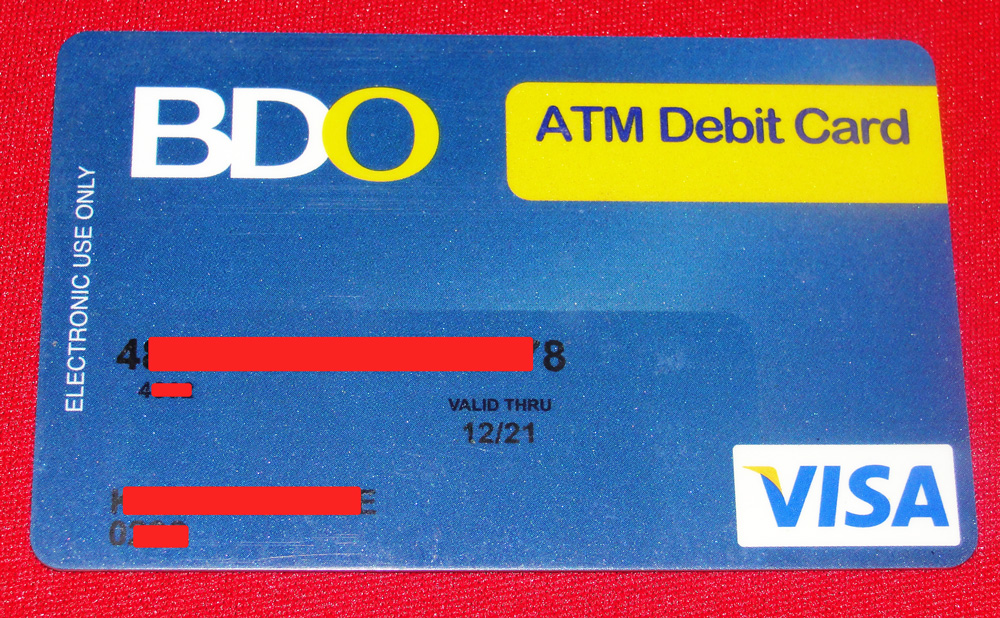 It's only allowed if your account is a Joint Account. If your account is an Individual/Single account, you're not allowed to use two ATM cards.
So, if you want to use two BDO ATM Cards with the same account number, you should apply for a Joint Account.
Do you want BDO to allow Individual accounts to use two ATM cards? What do you think?
Warning! When posting comments, strictly observe correct spelling. Avoid incomplete words such as TY (as Thank You), Pls as Please, gud as good, dpt as dapat, etc. You can comment in English or Tagalog. If you will not follow this simple instruction, your comment(s) will not be accepted or published.
Total comments: 1

0

Spam
Why Most Network Marketing (MLM) Companies Fail?,because they have backed the wrong horse!
JOIN SOMETHING NEW Recommendations for the marketing of Liftago taxi service
Summary
The "Join Something New" Service before the start was created to prepare future marketing experts point to commercialize a new technology service. The
Intention was to give them a good start is so that they benefit from
be able to market this service from the start around the world. The vision behind
this service is available, it is transportation solutions without problems for people
to make available all over the world so as to pave the way for future mobility.
In the recent past it has been found that it is the right way. More
and more large companies have begun to much money for the same purpose
invest: controls for cars, automatic parking, car sharing, Google
driverless cars, the IBM solution for intelligent transport solutions in cities and many
more.
Learn more and build your marketing community before the launch:
www.joinsomethingnew.com/ROBERTALLEN
www.facebook.com/zimmermann.robertallen
http://www.youtube.com/watch?v=iXfFyL3O6yc
http://www.youtube.com/watch?v=r-cHPn_zf8Y
Regards
technological service Support Team
Taking you to the TOP in 2013
Robertallen