Using Your Citibank Account | Nickname your Accounts
Citibank's improved online banking service lets you create easy-to-remember nicknames for your everyday accounts. To rename an account, go to the
Account Service
menu on the right-hand side and select
Nickname Account
.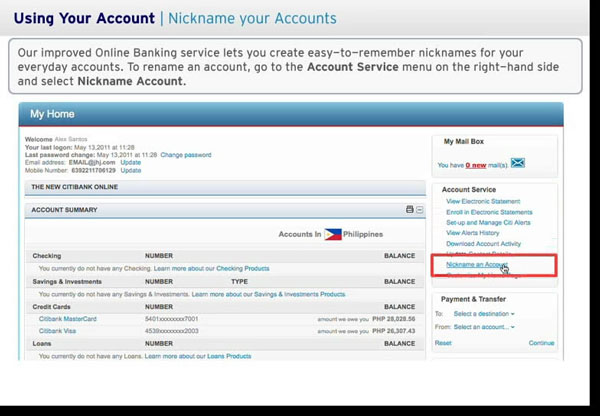 Enter your preferred Nickname alongside each account and click
Next
.
Please note that there is a maximum of 10 characters per nickname.

After clicking Next, a pop window will appear confirming you to save Nickname preferences. And then click OK.

Now you can view your updated account nicknames.


-
https://www.affordablecebu.com/