This is a question and answer portion. An answer is provided below after the question. Here's a question from June Prado:
"I want to ask if Palawan Pawnshop Pera Padala will allow if we send somebody to claim my money with authorization letter duly signed by me (claimant)."

- June Prado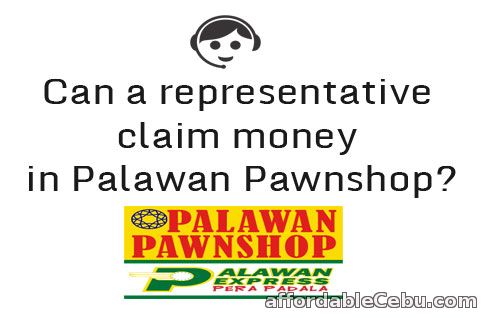 Answer
Yes. You can allow somebody to claim/receive the money in Palawan Pawnshop. But before going to the Palawan Pawnshop branch, your representative needs to bring some requirements/documents such as:
Authorization Letter (signed by you and must be notarized or duly signed by a certified lawyer)
Valid ID of Receiver (your valid id as the one who order a representative to claim the money)
Valid ID of Authorized Representative (valid id of the representative who will go and claim the money in Palawan Pawnshop branch)
If you have any other questions, please don't hesitate to post in the comment below.