You might be worrying what will happen if you claim the money in Palawan Express after several days from the day the money has been sent.
Do you need to worry? I guess not. Why?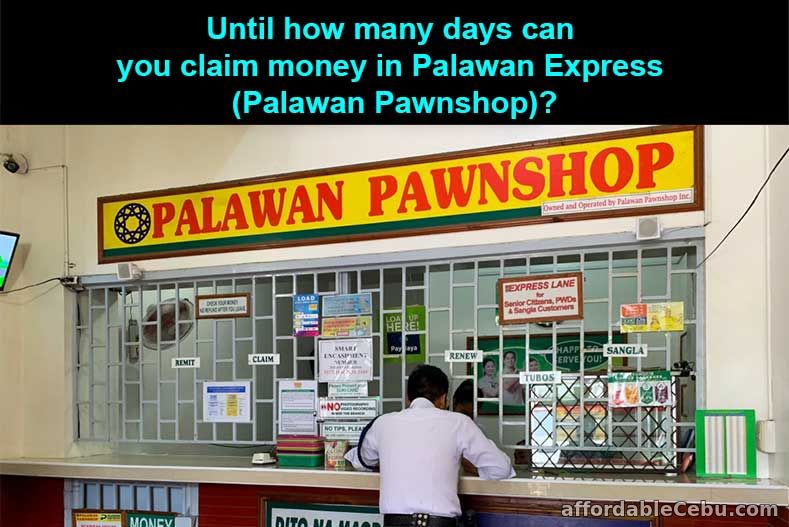 Answer
Because you can claim the money until 1 year. After 1 year, Palawan Pawnshop will donate your money to charitable institutions.
But you need to be aware that if you don't claim the money in Palawan Pawnshop after 30 days, Palawan Pawnshop will deduct a 1% service charge (handling fee) or Php30 (whichever is higher) of your money.
So, if you didn't claim the Php1,000 worth of money in Palawan Pawnshop, you will be charged Php30. Likewise, if you didn't claim a Php10,000 worth of money, you will be charged Php100 (or 1% of Php10,000).
In claiming your money, you need to bring government-issued valid id such as Driver's License, UMID, Senior Citizen ID, SSS ID, Government employee ID, etc.
Do you have any other issues with Palawan Pawnshop? Let us know in the comment below.