A lot of attention is now turning on to Great Britain's Prince William and Catherine "Kate" Middleton this April 2012. Time runs so fast that they will now celebrate their first wedding anniversary on April 29, 2012. I'm sure Great Britain will honor the couples' first wedding anniversary and lot of people especially their fans will celebrate the joyous day.
I admired Prince William and Kate Middleton so much. They are both down-to-earth, charming and humble. They deserve to be commemorated of their royal wedding.
Part of commemorating their first year wedding anniversary, a US manufacturer of Barbie dolls, Mattel Inc. will release a special two-doll set in April 2012.
The two-doll set is a miniature of the royal couple wearing the same dresses on the day of their wedding last year 2011. Look at the photo below how they look like as dolls.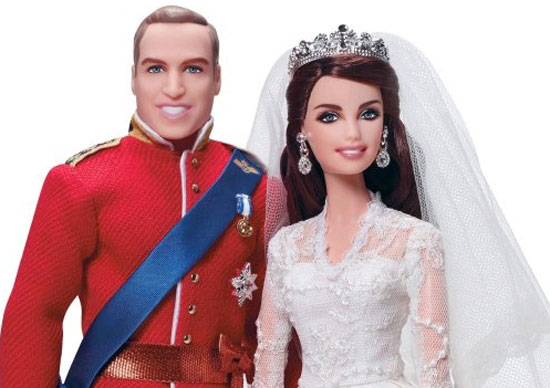 Prince William and Kate Middleton dolls
Prince William and Kate Middleton dolls
Compare how exactly they look like in real during their wedding day in April 29, 2012: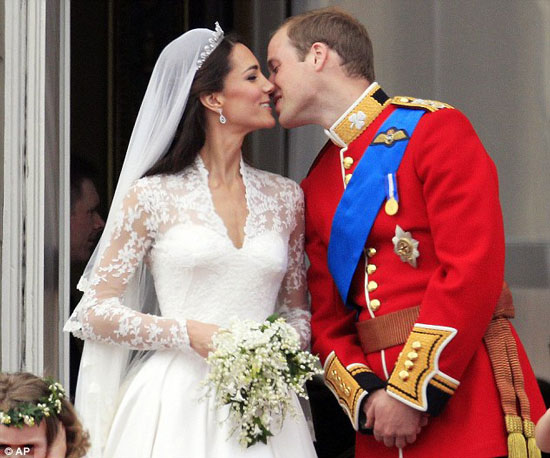 The Prince William and Kate Middleton doll-set is priced at £99.99 in amazon.co.uk. The dolls are recommended for adults (18 years and up) but can also be enjoyed by 6 years old and above. It has 25.4 x 8.6 x 33 cm product dimension and its box weighs 862 grams.
The Kate Middleton doll wears an elegant, yet chic, gown inspired by the original features lovely ivory taffeta trimmed with lace and faux pearl buttons. Also include in Kate Middleton's doll are:
engagement ring
earrings
wedding bouquet
silvery tiara
Prince William doll wears a brilliant scarlet uniform of the Colonel of the Irish Guards, decorated with royal blue sash, metallic cummerbund with bow trimmed in golden fringe, golden buttons and medallions.
These dolls cannot stand alone. That's why they come with a doll stand.
To the royal couples, happy first wedding anniversary to both of you. May you have more fruitful, lovely and blessed years. You may encounter trials and conflicts between the two of you but please remain humble, patient and talk to each other to solve your problems so that your love will grow through the years.
The world is waiting for your offsprings!
Do you like the Prince William & Kate Middleton doll-set? Let us now your thoughts in the comment below.