Buying a land or property in the Philippines takes a lot of paperwork. Before finally deciding to buy, take a better perspective on understanding the major points/tips of buying a land in the Philippines.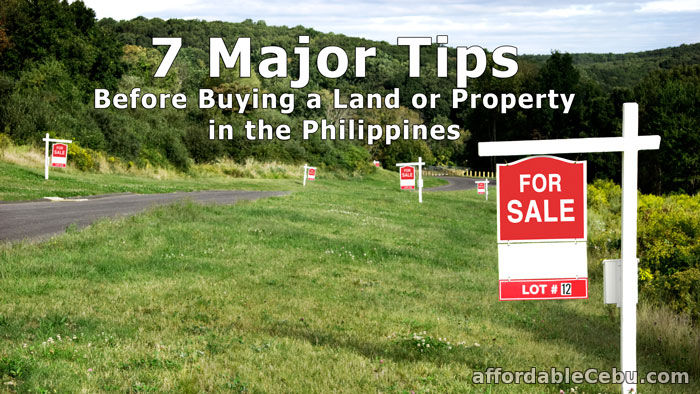 1.

Before purchasing a property, the buy must take note of certain differences in terms of owner rights when acquiring land in the Philippines including the fact that the maximum length for long-term financing only ranges from 10 to 15 years.



2.

Another aspect to note is that all real estate transactions are completed with a Professional Regulation Commission (PRC) licensed real estate broker/firm.



3.

It can be helpful to keep a record of sample computations, requirements and payment schemes.



4.

Ownership is declared by the Transfer Certificate of Title (TCT) in the case of single houses and raw land.



5.

The Land Registration Act obliges the owners of property to register titles with the Registry of Deeds.



7.

Land titles must be registered in the same province as the property and it may take around 33 days to complete the eight required procedures.

Do you have any other tips in buying a property in the Philippines? Tells us in the comment below.