---
Metrobank ATM Card Requirements
Before you can enroll or apply for Metrobank ATM card, you need to secure first the following requirements because without them, your visit to Metrobank branch is useless. No requirements, your atm card application will be denied.

Requirements For Opening a Metrobank ATM Card
at least two (2) valid id: 1 photo-bearing ID and 1 supplementary ID or both photo-bearing IDs.

Sample Photo-bearing ID's:

2 pcs 1" x 1" or 2" x 2" colored pictures (recent and formal pictures are recommended)
initial deposit (usually P2,000) but may vary according to bank's requirements and changes
That's it. You are now confident to go to a Metrobank branch to open an ATM Card.
Pictures of a Metrobank ATM Card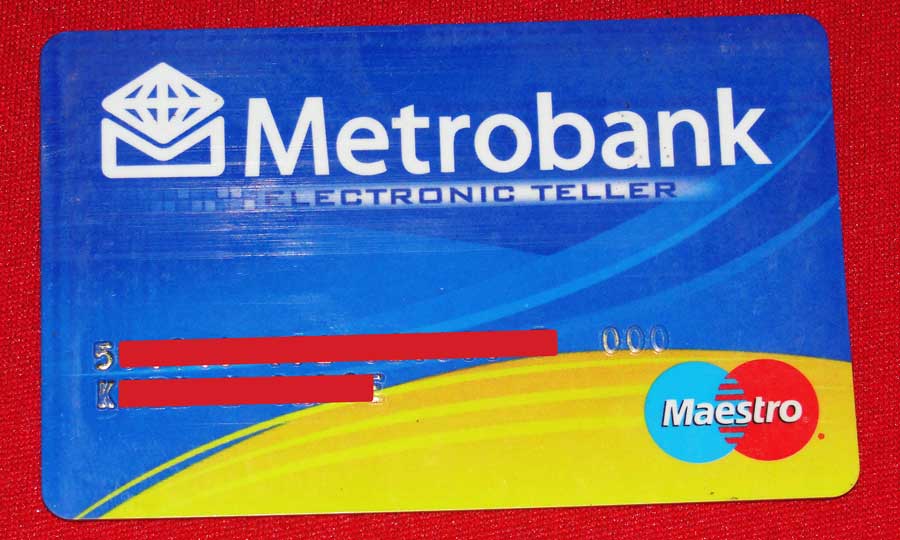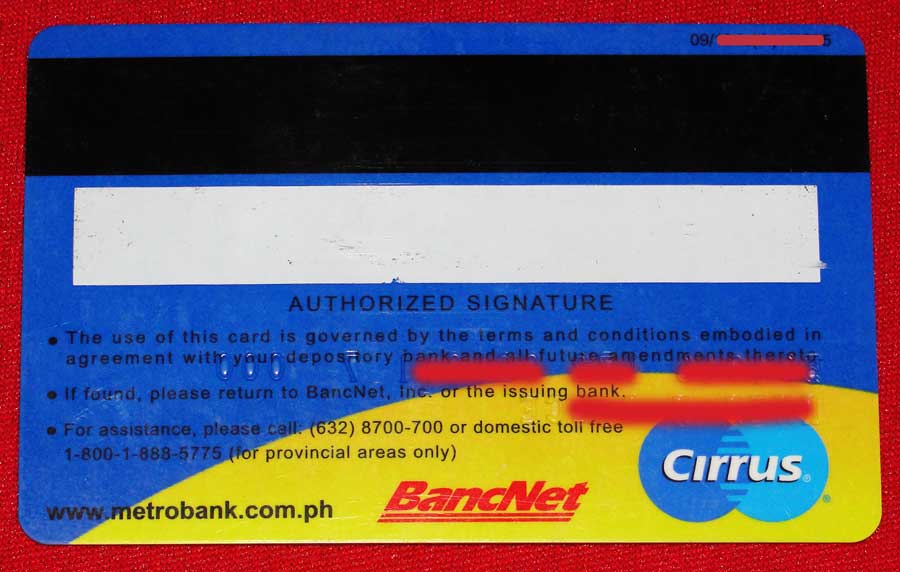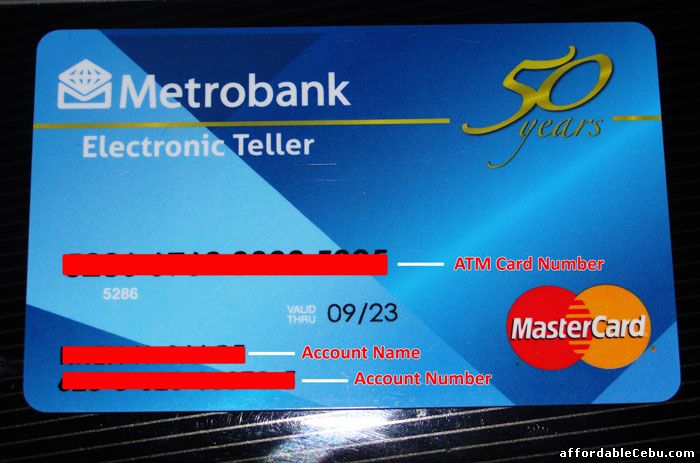 Do you have any problem or concern in applying a Metrobank ATM Card?
Warning! When posting comments, strictly observe correct spelling. Avoid incomplete words such as TY (as Thank You), Pls as Please, gud as good, dpt as dapat, etc. You can comment in English or Tagalog. If you will not follow this simple instruction, your comment(s) will not be accepted or published.
Total comments: 3
3
Eleonor Maximo
(22 May 2014 3:54 PM)
i wanna know if i can pass my requirement with initial deposit of two thousand because i will just use for my remitance purposes..please let me know if i can my requirement for METROBANK ATM CARD without initial deposit of two thousand pesos..thank you
2
jana
(07 September 2013 11:14 PM)
hello,
i just ask for how many months the atm card close if its out of money in it? and if closed , can i open it back again?
thank you.