You might be confused or lost when trying to
print an 8.5 x 13 in pdf
.
The 8.5" x 13" size is the legal size or the long-size bond paper in the Philippines and in other countries.
What we're going to use here as a pdf reader is the popular
Adobe Reader.
Let's find out how to print a 8.5 x 13 pdf document.
Step 1
Open the pdf document and press-hold the Ctrl button in your keyboard while pressing letter P (Ctr + P). Yes,
Ctrl P
is the keyboard shortcut of printing a document. An alternative way is to click the
File
menu of your Adobe Reader then click
Print
.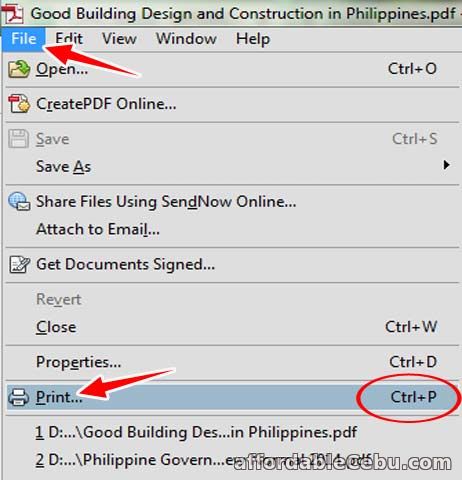 Step 2
A Print window will open. Click
Properties
.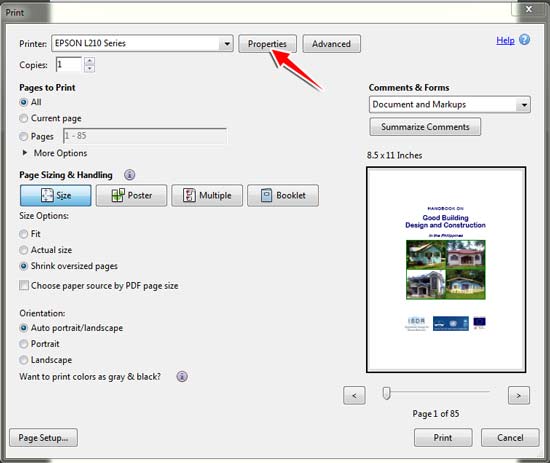 Step 3
The printer's properties window will open. In my case I'm using the EPSON L210 printer. Click the Document Size and choose User-Defined.
Step 4
The User-Defined Paper Size window will open. Set the Paper Width into 8.50 inches and Paper Height into 13.00 inches. Make sure you check inch box. Then click OK button.

Step 5
And click the Ok button of the Printer's Properties window to finally confirm the new settings.
Step 6
You will notice a change in the size settings of the pdf document --> 8.5 x 13 inches. Click the Print button to finally print your pdf document in 8.5 x 13 size.
That's it. Finished!

Let me know in the comment below if you're still having difficulty in printing a 8.5 x 13 in pdf.