Some people would ask especially those who are new Metrobank accountholders, "
how long will Metrobank ATM card expire?
". They want to know until when is the atm card usable.
A Metrobank ATM card will expire in
ten (10) years
. Just like my new Metrobank ATM card in which you can see the expiration date printed at the front of the ATM card: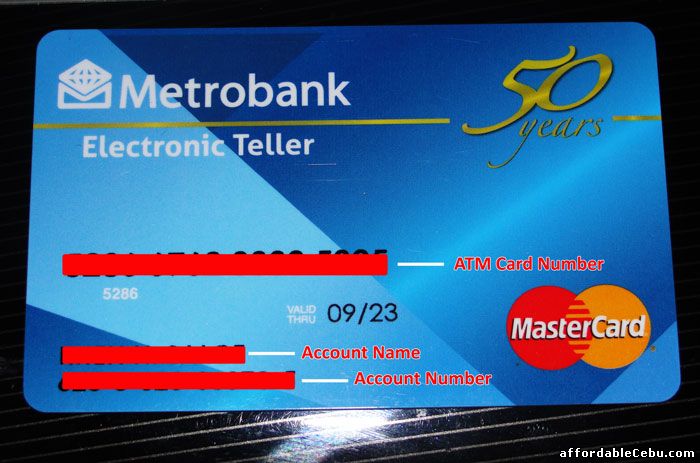 This Metrobank ATM card is valid up to 09/23 or September 2023. So the expiration is on September 2023. I applied for this atm card on the month of September 2013.
2023 minus 2013 equals 10. So
10 years is the expiration of Metrobank ATM card
.
If your ATM card has been expired, you should request a renewal of your ATM card to any Metrobank branch.